SCALA: What the rise of the convenience sector means for the supply chain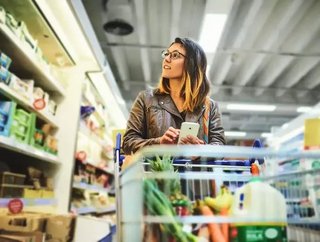 Dave Howorth, director of SCALA, a leading provider of management services for the supply chain and logistics sector, gives his expert insight into the...
Dave Howorth, director of SCALA, a leading provider of management services for the supply chain and logistics sector, gives his expert insight into the consequences of the rising convenience sector for the modern supply chain. 
The Co-op announced at the beginning of the year that it plans to open 100 new food stores in 2019, marking the fourth consecutive year that it has opened 100 new stores or more. With a particular focus on key city centre locations, transport hubs, university campuses and, new communities in high rise residential developments, this is a savvy move for the retailer, which has seen over four years of like-for-like convenience sales growth.
The Co-op's success in this area seems to reflect the IGD's prediction for strong continued growth across the whole of the convenience sector, with the food and grocery research body forecasting that the UK convenience channel will increase by 17.6% between 2018 and 2023, giving it a value of £47.2bn.
The growth of the convenience sector has been attributed to a significant cultural shift that has been gradually taking place in recent years. With lower levels of car ownership among young people and increased time pressures, consumers have been moving away from doing one big weekly shop, instead choosing to shop little and often.
This rapidly growing network of convenience stores offers potentially lucrative new business opportunities for both the suppliers and the logistics providers that serve them. Those who are able to identify and respond to the unique needs of convenience retailers have the potential to become valued and trusted partners. However, if this process is not managed carefully, they may find that doing so could incur greater operational expense.
Here are a few considerations that suppliers and logistics providers can take into account, to ensure that the costs of servicing the convenience sector do not outweigh the benefits:
Suppliers
The majority of suppliers will supply into a retailer's distribution centre, rather than direct to a convenience store. With the number of convenience stores growing, so too will the number of distribution centres that suppliers are required to deliver to. Suppliers might also be expected to increase the frequency of their deliveries to each distribution centre, in order to help retailers to manage demand volatility while holding minimum inventory. Both of these factors have the potential to affect a supplier's cost-to-serve, which should be monitored closely.
The demand volatility faced by convenience stores varies greatly depending on their location. Those in commuter train stations, for example, will experience heightened demand at certain times of the day, for city centre stores certain days of the week will be most busy, and if situated in a student hub then demand will be far greater during term time. Therefore, in order for suppliers to support these retailers effectively, a flexible and high service approach to fulfilling demand is critical. Understanding their cost-to-serve will be vital for suppliers when considering their capabilities to service particular distribution centres more frequently, offer weekend deliveries, and shorten lead times.
The rise of the convenience sector also has implications for the wider supply chain. Smaller stores, with limited shelf and storage space, and a different target customer, require different pack sizes and even products to larger supermarkets. The suppliers that recognise and respond to this by offering a greater variety of 'food to go' and other easy to prepare foods stand to benefit the most from the growing network of stores. However, doing so will lead to the need for greater manufacturing flexibility and possibly for co-manufacturers and co-packers, all adding complexity to the supply chain.
SEE ALSO: 
Logistics Providers
When choosing a logistics provider, retailers will be looking for businesses that can demonstrate a deep understanding of the convenience sector and how to overcome its specific challenges.
With convenience stores often situated on busy high streets or in transport hubs, littered with pedestrians, delivery access can prove difficult. It can be impossible for large delivery vehicles to park close to stores, and some cities, including London, place restrictions around the movements of heavy goods vehicles. This means that it might be necessary to use smaller vehicles when making deliveries. These vehicles might also have to be capable of multi-temperature delivery, which, together with the smaller delivery sizes than those required for large supermarkets, contributes to a very different distribution cost and complexity profile.  
Delivery windows are also a lot narrower when it comes to convenience stores compared to larger shops. With a smaller number of staff to receive deliveries, timeliness and precision is key, and drivers should be prepared to offload and assist with the delivery process. The smaller delivery size leads to a higher multi-drop environment, creating more difficulty for logistics providers to maintain a consistently time-sensitive service. Those that prove they have the capabilities to do so will benefit from repeat custom as the market continues to grow.
In order to achieve this excellent level of service, despite the low drop sizes and high frequency fulmilment required by convenience retailers, logistics providers need to be shrewd with their distribution centre locations. They must invest in regional distribution centres that are close to as many of the stores that they deliver to as possible. Urban 'campuses' that are equipped to service multiple customers can be a strong solution that enables the sharing of costs and assets whilst delivering a high service solution.  
The rise of the convenience sector offers the chance for both suppliers and logistics providers to take advantage of new business opportunities. By pre-empting the needs of the retailers and expanding their own services accordingly, they will be able to capitalise on an increasingly valuable market. While this has the potential to raise their operational expenses, by closely monitoring their cost-to-serve, they can ensure that they are able to make the necessary adjustments before rising costs cause any long term issues.