SCALA: achieving supply chain synergy following mergers & acquisitions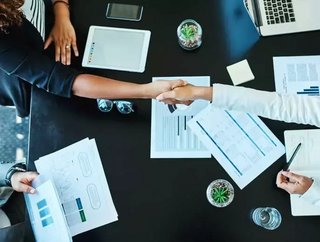 John Perry, managing director at SCALA, a leading provider of management services for the supply chain and logistics sector, discusses the best strategi...
John Perry, managing director at SCALA, a leading provider of management services for the supply chain and logistics sector, discusses the best strategies that companies can adopt when attempting to achieve synergy between their supply chains. 
It was recently announced that UK-based food delivery company Just Eat has agreed an £8.2bn deal in principle to combine with Dutch rival Takeaway.com, to form one of the world's largest food delivery firms.
Growing a business through a strategic merger (or acquisition) in this way offers a host of potential organisational benefits. A carefully considered merger presents businesses with the opportunity to enjoy economies of scale, penetrate new markets, access a wider customer based, reduce costs and overheads, and decrease competition. 
However, while there can be many significant advantages to such deals, it is thought that up to 90% of mergers and acquisitions ultimately fail. There are many factors that can contribute to this, including a lack of clarity in the integration process, a mismatch in culture, poor communication and negotiation errors. 
Another top contributor to this shortfall is arguably a failure to properly consider the synergies and redundancies of the end-to-end supply chain of both companies. How the combined entity optimises its supply chain can make the difference between achieving the deal's desired benefits and, potentially, its failure.
When a merger or acquisition takes place, executives are tasked with the challenge of integrating the best of both legacy organisations, while keeping the business operational and delivering synergies in the supply chain. Unfortunately, this is often extremely difficult, with supply chain professionals needing to navigate inherent post-close complexities in order to fully deliver those synergies and achieve anticipated deal value.
So, what can be done to reduce the risk, and ensure that two separate supply chains will successfully merge into one competitive advantage?
Planning ahead: don't leave anything to chance
When supply chains are not properly integrated, it can result in products being delayed to market, a decline in customer service levels, and/or heightened security and compliance risks.
In order to prevent this from happening, and instead deliver the savings and drive the increased profitability that the new entity is looking for, supply chain professionals should undertake supply chain and logistics network design assessments both pre and post-merger. In doing so they will be able to fully evaluate all of the possible network choices. 
SEE ALSO:
Supply chain network design entails highly experienced consultants using a range of digital modelling tools to simulate multiple scenarios, to predict the resulting operational performance of the merged organisations. This involves looking at everything from raw material supply through to customer delivery, taking into account sourcing and manufacturing locations, customer service and inventory levels, in order to clearly evaluate all possible network choices. 
The network modelling tools are used to assess a variety of "what if" scenarios, demonstrating the effects of trade-offs between costs, service, stock, warehousing and transport. They can also be used to assess the impact of completely new, "greenfield" logistics options, compared with retaining some or all of the current facilities.  
This significantly reduces the risks, by enabling visualisation, analysis and optimisation of current and future supply chains. With a clearer view of their supply chains, merging organisations can establish a plan that will allow them to achieve the business objectives of the deal. 
Pre-merger, supply chain network modelling can help businesses to avoid making expensive mistakes, such as over-estimating the potential synergies. It also provides alternative M&A targets for comparison, as well as analysis of new market strategies.
Post-merger, modelling tools will also help to find short-term improvements that will cause limited disruption to customers. Meanwhile, supply chain professionals can also be analysing riskier changes that offer bigger potential rewards. They can also use the technology to create accurate projections of cost savings and efficiencies that can be reported to senior executives and the investors.
Mergers can present brilliant opportunities to establish an improved, more agile supply chain for the newly merged organisation. While mergers far from guarantee success, utilising supply chain modelling technology is an effective way of minimising the risks involved and ensuring the best possible synergy within the newly merged business.