Royal Mail shows how it is evolving to ecommerce needs at home and China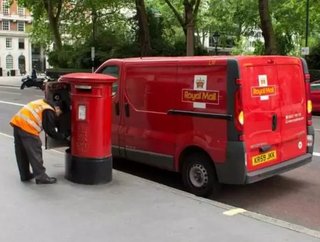 Follow @SamJermy and @SupplyChainD on Twitter. Royal Mailhas set out how it plans to maintain its leading position in the UK delivery market through in...
Follow @SamJermy and @SupplyChainD on Twitter.
Royal Mail has set out how it plans to maintain its leading position in the UK delivery market through initiatives that include giving online shoppers and retailers services that suit the way they buy and sell.
During its latest financial year, the company has moved further into the ecommerce market through initiatives that include giving Amazon's customers the ability to collect their online orders through 10,500 Post Offices and setting up a shop on the Tmall marketplace to enable more than 300m Chinese consumers the opportunity to buy "distinctively" British products, shipped via Parcelforce Worldwide. Tmall is a subsidiary of the giant Chinese-based ecommerce company, Alibaba. Meanwhile, eBay buyers can now track returned items, while sellers through the marketplace can more easily print delivery labels.
But despite its partnership with Amazon, the delivery company said the effect of the UK's largest online retailer delivering through its own Amazon Logistics network would be to hit its own parcel deliveries. It forecast that total parcel deliveries would grow by 4 percent a year in the medium-term but said the Amazon effect would restrict Royal Mail's potential rate of growth to between 1 and 2 percent. Royal Mail said in a statement: "Overcapacity has combined with the reduced rate of growth in the addressable market to create pricing pressure in all segments." In its latest financial year, UK parcel volumes were up by 3 percent but revenues rose by only 1 percent. Letter volumes fell by 4 percent, with revenues down 1 percent.
Other moves to suit online buyers and sellers include a move to extend opening hours across 3,000 Post Office branches during the year, with 2,000 now opening on Sundays.
The company has also refined its Parcelforce Select delivery service, giving control of pre-delivery notifications to the driver. This, said Royal Mail, "ensures that the actual delivery is based on local driver experience, rather than a centrally-generated time window." And, it added: "We have won new business as a result of this initiative. Customer feedback has been very positive."
Finally, a new returns portal was launched in March to enable online retailers to manage their returns.
All these new business models and adjustments generated by Royal Mail are a direct result of the increasing importance delivery and logistics are receiving in ecommerce. Retailers are making a bigger effort on thinking out of the box and expanding their supply channels to make themselves available for their consumers.
As the title sponsor for the inaugural eDelivery Conference (EDC), the Royal Mail is leading the way in highlighting the increasingly-demanding promises that are made and delivered by the logistics, operations and supply chain industry. The show will celebrate the collaboration, imagination and rigour of supply chain professionals and explore how today, tomorrow and in the coming years they can truly fulfil the multichannel promise.
The event that will take place on 13th October at Novotel, Hammersmith, will open with a revolutionary three-note keynote with C-level leaders from Shop Direct on how to approach the behind the buy button imperatives and discuss strategies and best-practices in logistics and delivery.
To learn about the eDelivery Conference and InternetRetailing Conference and or to book your place now, visit www.edeliveryconference.com or www.internetretailingconference.com.