Round-up of supply chain, logistics and procurement news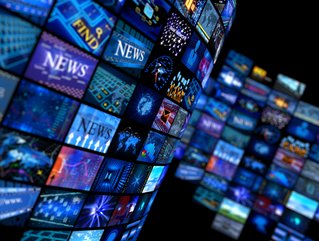 Maersk, DP World & AD Ports buoyant; KMPG & Appian in risk webinar; logistics real-estate giant Mileway in €21bn deal; procurement GHGs warning
A multi-billion dollar supply chain management programme for US veterans has come under pressure to end, following claims it is out of date and poorly run.
The latest Supply Chain Digital Show on LinkedIn had as its guest expert Sheldon Mydat, CEO of Suppeco, an AI-driven collaborative platform for customer-supplier ecosystems.
With risk in the supply chain being so high on the list of C-suite priorities BizClik Media For this reason, we are hosting a webinar on the subject. Called Future proofing your Approach to Third-Party Risk Management, it takes place on Wed, March 16 at 4pm GMT.
Pandemic challenges have seen procurement's stock rise with C-suites and has elevated the most under-valued professionals in supply chain to new heights.
Boston Consulting Group (BCG) paper on greening-up public sector procurement shows scale of net zero challenge, and sets out a sustainability framework.
Supply chains have net zero targets yet still rely on oil & gas. Energy Industries Council (EIC) CEO Stuart Broadley on why sustainability is complex.
Europe's largest last-mile logistics real-estate company, Mileway, has been recapitalised to the tune of €21bn. The deal was announced by Blackstone, which is the largest owner of commercial real estate globally.
Mundra & Melbourne top lists of busiest ports in India & Australia, with Jawaharlal & Chennai and Port Botany & Brisbane next in terms of container traffic.
Maersk in integrated logistics buy-out; record revenue for DP World & AD Ports; China Airlines Cargo grows fleet; Körber upgrades Sainsbury's supply chain.