Risk management in the modern supply chain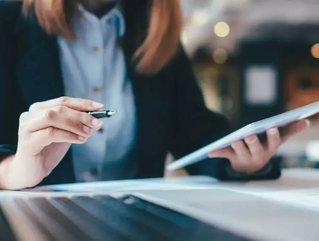 Supply Chain Digital examines Forbes' article 'How organisations need to manage supply chain risk today' amid the disruption of COVID-19...
In modern multi-tier supply chains, sourcing needs and production processes are across hundreds of suppliers operating in multiple countries to maximise economic efficiency, usually at the cost of greater transparency and resilience.
Market volatility caused by COVID-19, alongside sweeping regulatory changes, has driven companies across a number of industries to urgently re-evaluate their complex global supply chains to gain control of new and significant supplier risks quickly. 
Supply chain diversity is vital for successful business operations and it's important that companies evaluate and understand the risk associated with current and potential suppliers within their physical and digital supply chains.
The majority of organisations struggle to assess risk beyond their primary suppliers (the companies they directly contract with) like what Foxconn is to Apple, such as leaving them exposed to risk factors linked with the many tiers of sub-suppliers that exist underneath primary suppliers. A provider of a key component could be purchased by a foreign company, a business could implement unethical labour practices with the potential risks widely varied.
If companies don't find a new way of assessing and reacting to evolving supplier risks, they will likely suffer further business disruption that causes bottom-line impact. Government agencies and the manufacturers that supply them are also at risk from economic and national security impacts, without clear and continuous visibility into supply chain risk.
Lots of companies have begun to mitigate supplier risk in recent months. As COVID-19 remains a threat, these efforts are essential for a business to fully function with minimal interruption. These steps include:
Leveraging digital tools to facilitate more frequent and in-depth supplier risk assessment. In May, PwC's survey of chief financial officers at US-based firms showcased that more companies are planning to use automation in the supply chain in response to COVID-19.
Building an inventory of finished goods and raw materials to prevent future shocks and keep more products on hand for themselves and customers.
Simplifying manufacturing by focusing on their most important products to ensure output at factories that face pressure as some employees are unable to work.
There has been much discussion about reducing geographic concentration in global supply chains, particularly in countries such as China as sanctions imposed by foreign governments, such as the US and UK, scale and further direct which companies can do business.
Electronics manufacturers have spent a considerable number of years collaborating with suppliers in China due to its large, low-cost labour force, supplier infrastructure and efficient logistics.
As a result of this geographic resilience, it isn't easy for companies to identify the associated risks and move productions to other countries as required.
Companies make their supply chains more agile, flexible and transparent from a risk standpoint to move beyond COVID-19. Clear visibility of a company's entire third-party ecosystem from end-to-end and working out exactly where risk exists in their current supply chains is critical.
Overall, there are a number of economic and national security risks that businesses with global supply chains should be aware of. Issues such as trade friction with another country or hackers are almost guaranteed problems that a business should keep top-of-mind when evaluating its supply chain. Organisations without complete visibility into their supplier dependencies or relationships can face business/product failures if they're not careful. Monitoring supply chain risk continuously through the use of new technology is the path to overcoming potential disruptions.
Read the full Forbes article here!