RFID is driving omnichannel retail, says Capgemini Invent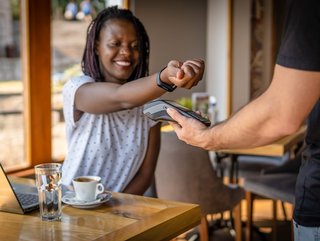 RFID technology is helping organisations save on logistics costs by facilitating fewer deliveries and needing fewer distribution centres, says  Lindsey Mazza, Global Retail Lead, Capgemini Invent.
Lindsey Mazza, Global Retail Lead, Capgemini Invent, on why decades-old RFID technology has emerged as a powerful driver of omnichannel retail offerings
RFID technology is not new – far from it. It sprang from WWII radar tech, used by the British, American and German militaries to identify whether aircrafts were friend or foe.
Today RFID is helping retail companies shape omnichannel supply chain strategies. Here, Lindsey Mazza, Global Retail Lead, Capgemini, fields a few questions around RFID's re-emergence as a key technology in the post-pandemic world of retail.
Why has RFID become so important to retail?
The way RFID is used has changed but it has always been important. The first patent for commercial RFID tags was granted in 1973. Since then, the technology has been used in manufacturing, logistics and delivery networks, where tracking and monitoring product location is critical, as well as across wide-ranging sectors including consumer products, automotive, electronics, agriculture and retail.
How did the pandemic impact RFID adoption?
COVID-19 forced businesses to rapidly adjust their priorities to meet new customer preferences, particularly the switch from in-store to online shopping, and the omnichannel retail model that has sprung from this.
Can RFID make in-store shopping like being online?
The new retail experience is channel-less; commerce is everywhere and consumers expect it anywhere. A reduction in the cost of sensors, and improvements in both range and readability, make RFID a renewed option for supporting retailers in creating data-driven, omnichannel experiences for consumers.
The lower costs of RFID tagging also make it an option for improving inventory accuracy in a fuller range of products, including fast moving consumer goods.
Can RFID be used to check product availability in-stores?
In the new phygital (physical and digital) world of retail, with quick commerce as a revenue growth driver, inventory accuracy has become paramount.
Knowing what is available to promise, in what quantity, in a specific moment in time, is key to winning consumer purchases, and fulfilling on promises to today's convenience-based consumer.
RFID is a way to increase inventory accuracy to meet consumer expectations for ROPIS (Reserve Online, Pickup In-Store), BOPIS (Buy Online, Return In-Store), curb-side pick-up, as well as delivery options. Knowing exactly where inventory exists empowers retailers to meet consumer demand.
Is RFID helping turning stores into fulfilment centres?
Yes. It is helping organisations save on logistics costs by facilitating fewer deliveries and needing fewer distribution centres.
What impact is RFID having on retail forecasting?
Today, demand must be fulfilled within moments, not days. Hyper-local fulfillment centres, dark stores and even automated backrooms are supporting the consumer demand for quick commerce.
RFID is great for tracing and tracking products, but also supports demand forecasting, allowing planners to combine huge quantities of accurate inventory data – warehouse, withdrawals, replenishments, consumption – as input to multi-tiered forecasting.
With RFID, planners can get a better view of demand for out-of-stock items, understand transit times for products to reach points of sale, get a view of weeks of supply in the sales channels and assess future replenishment needs.
How else can RFID improve the retail experience?
RFID can not only improve inventory visibility and accuracy, but also power contactless check-out capabilities, supporting consumer demand for safety while shopping.