Rethinking supplier relationships for a sustainable future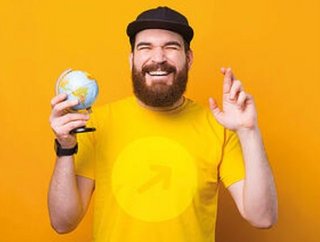 Making quality business decisions requires accurate and complete data to guarantee sustainable operations, says Compleat Software CEO, Philip Douglas
As sustainability issues continue to take centre stage, organisations of all shapes and sizes are under increasing pressure from stakeholders to ensure environmental concerns are addressed.
There has been stellar work done already to ensure that sustainability is on the agenda of many financial and procurement leaders and their teams, but while this is a great start, sustainability needs to be woven into the fabric of a business, and within employee mindsets.
To make this happen, we need to rethink the way in which we work with suppliers, and this starts and ends with data. If you have access to accurate supplier data, it can help create and maintain sustainable business practices.
But how can businesses access quality data? Also, how do they use it to ensure they have a sustainable supply chain?

Collecting the right data
Quality business decision-making needs accurate, complete and relevant data, and this is the same logic we must apply when looking at supplier sustainability. But asking suppliers via surveys for information isn't the best way to harvest accurate data, especially around sustainability.
Yes, you can ask specific questions but these must be set against your own sustainability parameters, and cannot be done in isolation to the rest of the business. This is before you even consider the time it takes to collect the responses and make an analysis, by which time the data is likely out of date, making the whole task redundant.
With data it's essential to communicate with the right supplier departments, and to understand what the require data will help you to achieve. Consider what information your organisation needs to make an assessment of the sustainability attributes of the supplier and also, who is best placed to provide that data.
CFOs and finance leaders can help ensure relevant data is provided to support their organisation's sustainability efforts, by building strong relationships with their supply chains and knowing exactly what they're looking for.

Communication must be led by finance leaders
Relationships are all about communication, and if organisations don't have any real relationship with suppliers then when seeking information from them, this will cause issues.
For example, if an organisation needs data in order to assess the sustainability credentials of Supplier X, and issues a survey to that supplier, if there is no relationship, how can you know you are taking the best person?
Also, if the supplier is unsure what information is being requested – or how, or why, the survey relates to them, or who should respond - this may cause them to perhaps underestimate the importance of what is being asked of them. It might also lead to inaccurate data being given, which will hinder your sustainability planning.

Worse, you may be provided with false information that opens you up to accusations of greenwashing, something no organisation wants.
The best approach is if every purchase and invoice is properly documented and completed digitally. Then your company will have the data it needs to make informed decisions on spending habits.
There is no room for complacency; businesses, suppliers and employees alike have to work together to ensure sustainability issues are addressed.
Gone are the days of sustainability being treated as a side issue. Only through a combination of data-driven digital procurement – built on a solid foundation of trusted supplier relationships – can an organisation ensure a sustainable future.