Removing friction from supply chains for a competitive edge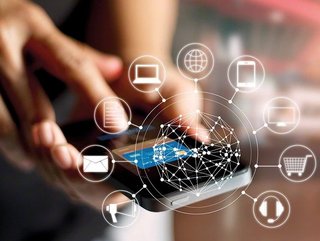 In understanding key trends in ecommerce integration brands can explore ways to market, and change stacks to suit evolving needs
Fast growing brands face operational friction in omnichannel, and low-code system integrations can help, claims Jim Herbert, CEO of Patchworks
Many businesses now rely on ecommerce, and any hiccups in technology can hinder the smooth flow of product across its journey.
Continued expansion of omnichannel will be an ongoing trend over the next decade. This will include new marketplaces, buying direct from social platforms, and covering more markets from a single logistics location.
But fast growing and challenger brands face operational friction, and challenges to optimise and monetise operations.
In understanding key trends in ecommerce integration brands can explore ways to market, and change stacks to suit evolving needs – to stay in control of expenditure, stock and customer services, and keep ahead of competitors.
Customers are also becoming more tech-savvy. They demand a quicker experience from ecommerce stores and a more immersive feel, and have little tolerance for clunky and counterintuitive design. Yet with complex tech stacks, achieving this can be a tricky business.
We're also entering an era of increased composability in ecommerce, with established ecommerce platforms providing different functionality. That means brands want to connect best-of-breed vendors for a specific task, rather than adopt a full ecosystem, as was done in the past. While out-of-the-box ecosystems have their benefits, overall they can be good at some things but just adequate at others.
Building frictionless supply chains
Businesses are increasingly facing problems with their supply chain and logistics. As brands grow and become more complex, and serve more countries, they'll need to develop and manage a complex supply chain which includes multiple partners, suppliers, and manufacturers.
Balancing increased complexity with good customer service can be difficult, but as ecommerce stacks become more diverse and complicated, integrating different systems and applications is becoming increasingly complex.
This results in siloed data, inconsistent user experience, and slower times-to-market for new features. The knock-on effect of this means purchase-order errors, over- or under-selling of stock, shipment delays, and customs or compliance issues.
Decision makers must determine which channels are right and how to optimise them, before considering how they fit into their current integration ecosystem.
Finding omnichannel integration nirvana
Organisations want control of their integrations. They aren't prepared to spend months communicating with an outsourced integration provider just to get their business to an acceptable level of functionality.
That's why no-code and low-code integration platforms have taken the ecommerce world by storm. These offer a library of pre-built connections to a diverse range of tech partners, which brands can browse and plug in, based on their bespoke business needs.
This cuts down on a huge amount of development time, letting businesses get up and running quickly with a transparent connector dashboard to constantly see how their integrations are performing.
No-code/low-code integrations provide control, accuracy, and reliability. They also help brands explore new ways-to-market, by eliminating the time it takes to build connections.
Integration maturity helps supply chain success
In terms of operational friction, typically, a tell-tale sign things are going wrong is inaccurate or unreliable data coming from multiple sources.
If your fulfilment operation is experiencing missed or wrong orders, or your ecommerce platform doesn't know how much stock is left, that's a sign that poor integrations are causing operational friction.
By taking a low-code approach, supply chain professionals can play a proactive role in adapting systems to meet supply chain needs.
Jim Herbert is CEO of Patchworks, a Integration Platform as a Service provider.