Raytheon take a load off aid delivery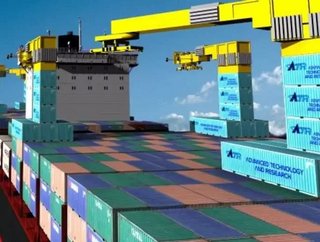 When a disaster strikes, it is important to get humanitarian aid out to those in need as soon as possible. However, when facing unique demands in hard...
When a disaster strikes, it is important to get humanitarian aid out to those in need as soon as possible. However, when facing unique demands in hard to reach territories, it is important to consider the limitations of the vessel you are using to transport goods.
Unlike naval ships, commercial vessels such as cargo ships are not designed with the capabilities needed for aid missions. Often, naval ships carrying aid could face inadequate docking systems, and therefore rely on specialised lifting and transport facilities in order to get this important cargo to its destination.
Naval ships are in high demand across the US so are not always readily available. A new system developed by security and defence specialists Raytheon tackles a number of these problems by enabling ordinary cargo ships to participate in aid missions, providing specialist equipment which can be quickly readied to carry out an aid initiative with limited manpower.
"There are Natural Disasters every year. One of the greatest difficulties with natural disasters is making sure that you have the right resources available soon enough to be able to respond. In a lot of cases, in this country the US Navy would be probably the main responder for a large amount of aid and their ships can be deployed on missions around the world," explained Dennis Hansen, part of Raytheon's Integrated Defense Systems department.
 Developed for the Defense Advanced Research Projects Agency (DARPA), the new 'Tactically Expandable Maritime Platform' (TEMP) program provides specialist equipment capable of maintaining aid mission operations for 30 days or more.
Described as 'an innovative system of modular technologies', Raytheon's TEMP program contains cargo transfer and onboard support resources in addition to unmanned aerial vehicles, which can ready an ordinary container ship for humanitarian operations in less than a day.
"From one of seven strategic locations placed around the world, we can pick the closest container ship that would carry a minimum of 2000-3000 containers. We reflag it so it is legal within the waters, load it with aid and take that ship to the disaster area,' said Hansen.
The TEMP system is made up of a series of key technologies, including a unique air delivery system, motion stabilized cranes and mission management modules which enable communication with NGOs and aid workers on the ground.
"One of the biggest difficulties is how to get aid off the ship. It's hard if there is no dock area- if you have to load a ship in 24 hours, you're not able to weld anything onto the ship that would be able to offload it. So, we have developed modular, autonomous crane able to move fully loaded containers with a company called ATR. The autonomous cranes you essentially load onto the ship, they're able to pick up a 20-40ft container," said Hansen.
The autonomous crane consists of a number of stackable container sized rigid tanks, which can be filled at the destination with sea water as ballast. These tanks can be stacked similarly to lego and fastened to create the desired height, and the tanks can be filled as needed depending on the ballast requirement.
Once the ship is able to move containers, the next challenge is finding a method to send them to land when the ship is unable to dock and there may be difficulties with onward transport.
"There may be wreckage from ships near the port so you can't actually get near the shore, so how do you actually bring aid in without waiting a long time for the cleanup operation?
"We've looked at several methods considering the cost per operational hour; we believe that ParaFoil is the most cost effective way to do this. This unmanned, engine-powered paraglider can land and take off on a ship, which has never been done before. It carries 3000 lbs which is more than a helicopter can take, and we can create a supply chain of multiple ParaFoils, that can fly up to 100 miles inland," explained Hansen.
The ParaFoil system can be used in conjunction with an ancillary surface craft which DARPA developed, to deliver a combined value of 1,125,000 lbs of aid to land each day when multiple ParaFoil units are used as an 'air bridge'. Able to travel up to 120 km without refuelling, the system incorporates a video system capable of recognising a clear landing zone, and can relay communications and provide geographic information for up to 48 hours.
The final key part of the TEMP system are the mission modules, which facilitate operations planning, communications, control of air and sea assets, tracking deliveries and maintaining safe operations. Applicable to a range of scenarios, each of the systems are stored in a standard intermodal/ISO container, making them easily stored and transported should a disaster strike.
All of the TEMP equipment is designed to be the same physical as a normal container, in order to ensure that ports can easily handle and store the resources ready for loading. Able to reach any disaster location within a week, the TEMP system requires extra crew due to the labour intensive unloading process, but can be operated by anyone with the relevant skills in warehouse equipment and crane operational training.
"The long and short of it is a quick response to load the ship with goods.  At this point in time, we've completed the design and architecture of this project. We're working with DARPA to take it through the critical phase, so it's not ready yet for operation, but we are now developing it to the next stage."