The race is on: delivering faster service to the customer, without losing control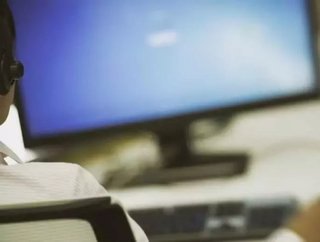 From drones to GPS tracking, customer fulfilment strategies are becoming ever more innovative as retailers fight for every available consumer pound. Dur...
From drones to GPS tracking, customer fulfilment strategies are becoming ever more innovative as retailers fight for every available consumer pound. During 2017, retailers will continue to experiment with on demand delivery and explore new ways to compress the delivery timeframe for both direct-to-customer and click-and-collect.
However, as Alex MacPherson, Solution Consultant Manager, Manhattan Associates insists, in the race to deliver ever faster service to the customer, it is essential to do so, whilst retaining control over the customer's entire shopping experience.
 Speed versus the Customer Promise
 The speed with which retailers can fulfil orders continues to compress – with an increasing number of high street and online retailers already offering near real-time click-and-collect options. While drone-based delivery is currently more hype than reality in the UK, it continues to tantalise retailer and consumer alike. In the meantime, though, we are already seeing on-demand delivery apps from the likes of John Lewis and parcelpal, as well as the launch of new fulfilment innovations such as Asdatoyou, which allows Asda's retail partner customers to receive goods faster – via collection in a nearby Asda store.
 For many, these innovations are considered a necessary investment, not least due to the combination of increasingly high consumer expectations and the need to impress in order to win share of consumer spend. However, they bring a degree of risk, with the majority of retailers struggling to create a slick and seamless customer experience – and it is in the last mile of the delivery process where far too often the entire process falls down. A fantastic online experience and a great click-and-collect offer – with text and email notification when the order is ready –are great, but what happens when the customer arrives in store to collect the order? With wait times as long as 30 minutes, this is where customer satisfaction often falls off a cliff.
 Innovative fulfilment approaches are a source of competitive differentiation and can help drive loyalty, revenue and profitability. However, without the ability to successfully execute on every aspect of the order fulfilment process, retailers are opening themselves up to potentially significant brand reputational damage.
 Placing In-Store at the Centre of a Successful Fulfilment Strategy
 One option to improve the challenge of "the last mile" would be to embrace beacon technology in the store. With customer permission to connect to his or her mobile phone, the retailer will know the exact moment the individual enters the store and can automatically initiate the 'move goods to customer service desk' process. By the time the customer arrives to collect the order, it has either arrived at the desk or is well on its way – and the last few yards of the fulfilment process are as slick and transparent to the customer as the rest of the journey.
 Grocery retailers will also need to consider new fulfilment methods as they experiment with ever-shorter order-to-delivery options. The use of mini warehouses to fulfil online orders across a multi-store region is simply not going to support sub-two or even sub-one hour delivery windows. Retailers will have to find an efficient way of using in-store fulfilment without negatively impacting the customer shopping experience.
Likewise, for fashion retailers, especially high end, the move towards same day fulfilment of online orders will also require the use of store stock.  While offering a chance to win additional customers, this type of on-demand service will also require careful management of store inventory as well as the retailer's in-store service capabilities.
 To ensure a high quality in-store experience at the same time as getting good into the hands of consumers quicker, retailers in general will need to evolve the skills of their store associates so they can fulfil multiple roles not only as brand ambassador, sales convertor and advice giver but also as inventory seeker, stock picker, fulfilment organiser and checkout facilitator. The key is equipping them with the right tools and technology so they can execute seamlessly on all these tasks.
 With an Enterprise Order Management solution, store staff can gain access to a real-time picture of available stock from across the network along with available fulfilment options, so a customer want never goes unfulfilled, a sales opportunity is never missed and customers receive their goods quickly and via the fulfilment option most convenient to them. With a complementary Clientelling Solution, store associates can look up wish-lists, preferences, and purchase history to serve up pertinent recommendations for cross-selling and up-selling. And an integrated Point of Sale solution can accelerate the check-out process by allowing a shopper to complete multiple transactions –including an item being returned, an in-store purchase, an item being delivered from a nearby store to the customer's home later that day, and after applying a voucher or discount code­­–all with a single swipe of the credit card.
 Given the continued lack of control over many of the logistics processes associated with offering innovative and ever-shorter fulfilment services, it is clear that many retailers are still in an experimental phase - but that is no excuse for risking any aspect of the customer experience. Compressing delivery times yet further is an inevitable strategy retailers will continue to pursue during 2017, but the real winners will be those that can deliver fulfilment innovation at the same time as ensuring a consistently great shopping experience at every point in the consumer's buying journey– including the last mile.
The January issue of Supply Chain Digital is live!
Follow @SupplyChainD on Twitter.