Qantas outsourcing documents leaked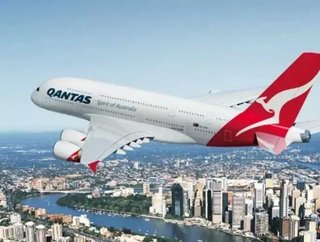 Sometimes, outsourcing discussions arent a good idea – especially when internal talks leak out. Australian flag carrier airline Qantas reportedly...
Sometimes, outsourcing discussions aren't a good idea – especially when internal talks leak out.
Australian flag carrier airline Qantas reportedly has had discussed plans to outsource its entire ground-handling operations. The outsourcing initiative revealed in confidential documents reportedly states that the company's long-term strategy to reshape the company involved putting as many as 2,500 jobs at risk.
The discussions even included a timeline, as ground-handling operations were to be completely outsourced by 2020.
CAN QANTAS AIRLINES SURVIVE?
Qantas employs about 2,500 people across Australia whose primary responsibilities include handling baggage and operating ramps. The confidential documents also show that Qantas discussed automating other processes, such as check-in.
In response to the claims, Qantas corporate affairs chief Olivia Wirth told the Sydney Morning Herald that the company "had absolutely no plans to outsource" its ground-handling operations.
"Qantas doesn't use outsourcing," Wirth continued. "Qantas will continue to work with the [Transport Workers Union] … There is no plans to outsource – none."
Poor grammar aside, it's interesting that Qantas responded to the allegations with such decisiveness. Airline companies have been outsourcing services for years, searching for ways to develop higher profit margins.
SEE OTHER TOP OUTSOURCING STORIES IN THE SUPPLY CHAIN DIGITAL CONTENT NETWORK
Tips to reducing outsourcing costs
Nokia completes outsourcing 2,300 jobs to Accenture
Check out October's issue of Supply Chain Digital!
Qantas is looking for ways to turn its airline around. Last financial year, the company lost more than $200 million in its premium international operations business. To help fight those losses, Qantas announced in August that it would cut 1,000 jobs, with most cuts involving pilots, engineers and cabin crew.
The Transport Workers Union can fight Qantas all it wants should the company choose to outsource, but fewer pilots and engineers means fewer ground crew members. It's not like this issue is new to airlines, either.
Last month, it was revealed that Philippine Airlines (PAL) is planning on outsourcing 2,600 jobs, with included ground-handling operations.