PwC set to decarbonise supply chain and achieve net zero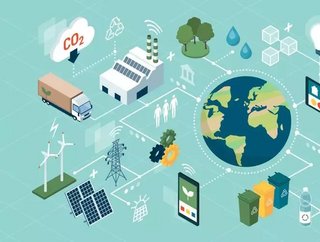 PwC is making a commitment to decarbonise its operations and supply chain while trying to achieve net zero greenhouse gas emissions by 2030...
The research and consulting giants has made the pledge to support its clients to reduce their emissions as well as decreasing those from the PwC network's operations and suppliers.
PwC has committed to decarbonising its operations, including its travel footprint, and neutralising its remaining climate impact by investing in carbon removal projects while engaging with its suppliers to tackle their climate impact.
The PwC network will collaborate with its clients to support their efforts to make a net zero future a reality for all. To support these efforts, the network will continue to contribute to public policy developments in support of net zero at national, regional and global levels.
Bob Moritz, Global Chairman of the PwC network, commented: "Businesses and economies must evolve quickly to address the significant challenges facing our societies and our planet. Whether you look at this through the lens of human need or from a capital allocation perspective, it is in the interests of everyone that we see systemic change that averts climate catastrophe and unlocks the potential of green growth."
"A net zero world is within reach. Getting there will take innovation, hard work, collaboration and bold thinking but the benefits will be immense. The business community has a responsibility to act and we are determined to play our part, not just in our own operations and supply chain, but also in the way we advise and support our clients to create a sustainable world for future generations."
PwC's network net zero target includes a science-based target aligned with a 1.5°C trajectory. The organisation has already outlined its intention to reduce its overall greenhouse gas emissions by 50% by 2030. This includes a switch to 100% renewable electricity in all territories, as well as energy improvements in its offices and halving the emissions associated with business travel and accommodation within 10 years. 
Emissions associated with flights alone represent approximately 85% of the network's total carbon footprint. The COVID-19 pandemic has significantly scaled the transition to remote working and demonstrated the feasibility of new client service models as part of a longer-term transformation of PwC's services.
The announcement follows that its global operations will achieve net zero carbon emissions and be 100% supported by renewable energy during 2020.