PwC survey and report: How to Transform Your Supply Chain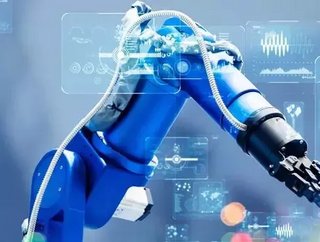 Supply chains are facing more and more major disruptions, and with the impact that COVID-19 had, it's time to make a change. Hear more from PwC...
PWC are known for their industry-leading insights and surveys; most recently, they've conducted a "global digital operations survey" which was designed to find out how manufacturers' supply chains have been transforming in a constantly evolving marketplace. They found that the majority of companies, since COVID-19, have been working on increased supply chain visibility; flexibility and agility; resilience and cost control, and, of course, harnessing the growing benefits of digitisation across global supply chain networks. 
Supply Chain Visibility
According to PWC's report, 77% of UK digital champions within Industrial Manufacturing have implemented solutions to gain visibility across their end-to-end supply chain. They all recognise that it is an absolute imperative, and should be prioritised above most other aspects; in contrast, the global respondents are lagging behind with only 62% having implemented solutions. 
Why's this important? Because of the benefits, of course. By investing some cash into your supply chain visibility you're far more likely to find better prices for products, increasing revenue on profit margins, and experience overall better supply chain performance ─ it'll be far more efficient. This is demonstrated by PWC's finding that "almost two-thirds of UK companies (39%) achieve an on-time in-full delivery performance of [more than] 90% vs 84% of digital champions." 
Flexibility and Agility – Through Integrated Planning and Demand Intelligence
According to the global results of the survey, 81% of digital champions have successfully achieved external collaboration or end-to-end orchestration, and 14% of the have "moved to a more advanced stage in the planning space", with synchronised closed-loop planning spreading across their entire value chain. Globally, 36% have managed this, while the UK only has 26% of companies featuring external collaboration and end-to-end orchestration across their supply chains. In fact, in the United Kingdom, it isn't even seen as a priority ─ only one in five companies see it as one, and one-third of UK companies have no intention of implementing end-to-end supply chain planning or manufacturing execution systems, regardless of their status. 
Resilience and Cost Control
Suppose you implement greater transparency across your supply chain. In that case, you'll find that real-time visibility for product, financial, and logistics information can help your business boost its supply chain resilience, and it'll assist in meeting sustainability goals set from above. 
Transparency is a must in the modern world, with customers becoming acutely aware of the negative facets of manufacturing in lesser economically developed nations. They are often keen to avoid any sort of human─and sometimes even animal─exploitation in the production of their products. With that in mind, the increased visibility, and openness about product acquisition and sourcing increases the quality of your service and, if they're entirely traceable, organisations can also figure out where products are damaged in transit and by who. This makes every part of the supply chain accountable, which is better for the back pocket and potentially the customer experience. 
"47% of digital champions have implemented near real-time visibility of supply chain execution through a control tower compared to 7% in the UK.
36% of UK companies see embedding advanced analytics as a key priority in developing the next level supply chain organisation vs 42% of digital champions."
Digitisation – Introducing AI to Supply Chain 
Well, digitisation is the elephant in the room that you probably could have expected to be a growing trend in supply chain. AI is speeding everything up in every industry, including supply chain movements, so it is fast becoming a norm. PWC found that "67% of UK respondents use artificial intelligence (AI) in at least one area of supply chain with the three highest priorities being cost to service, supply chain transparency, and supply chain segmentation." 
"Already, we have seen that over a third are implementing AI and/or machine deep learning (36%) to support supplier and customer integration and collaboration. 73% of digital champions have implemented supply chain segmentation, enhancing customer-centricity and allowing them to continuously balance service levels, costs and margins."
In a world that is constantly evolving and growing increasingly volatile, companies have to be in a position to adapt and improve on their current provision of service. Industry-leaders need to adopt an innovative mindset to ensure that their organisations are prepared for the challenges ahead with increased resilience across supply chains. And as PWC advises: "Take a fresh look at those plans you shelved for a later date and what emerging technologies could benefit your operations."