The procurement evolution: achieving sustainable SRM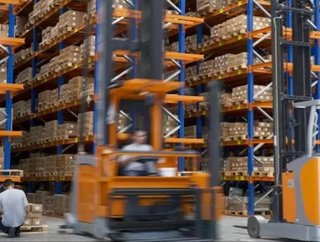 The need for Supplier Relationship Management (SRM) in large and mid-sized organisations is becoming essential to business success as supply chains incr...
The need for Supplier Relationship Management (SRM) in large and mid-sized organisations is becoming essential to business success as supply chains increase in breadth and complexity. In order to achieve sustainable SRM there are three key elements that need to be in place:
Communication – as organisations in every market battle to compete and meet customer demand, supply chains have become increasingly complex and global. This means that SRM has never been more important and without clear management of communications between procurement and suppliers, organisations are leaving themselves wide open to relationship breakdowns and an underperforming supply chain.
Risk identification – the complexities of today's supply chains means that identifying risk before it escalates and causes major problems is essential. Being able to flag any potential issues such as a supplier's health and safety certifications expiring or its failure to supply according to the terms of the contract, can prevent serious issues further down the line.
Transparency – by investing the right resources into building robust SRM practices, procurement teams get real time visibility into supplier performance and risk. This allows them to make timely and informed decisions when necessary, not after a supply chain failure has occurred.
Many organisations have recognised that technology is the enabler to achieving this level of strategic SRM. Our findings from research we conducted earlier this year with 100 UK senior procurement professionals placed SRM as procurement's top priority for innovation. Many of these practitioners may already be using technology for sourcing and purchasing so it's clear that SRM is being considered as the next natural place in technology's role.
For those choosing not to embrace SRM software functionality, the use of manual processes to manage suppliers or a reliance on Excel spreadsheets can be difficult when scaled across a complex supply chain. As a result, multiple inconsistent views of how suppliers are being used and the processes to manage them are created, resulting in inefficient use of the supply chain and hampering the full use of its capabilities.
These manual processes can be successfully be undertaken by SRM software and it enables procurement teams to effectively manage contracts, build relationships with key suppliers and drive mutual benefits and risk reduction in one place through:
Improved collaboration and communication - Suppliers can access a 'Supplier Dashboard' allowing them to become an active participant in SRM processes or use 'Meeting Scheduler' to set-up meetings via Outlook integration
Supplier performance measurement - Flexible questionnaires and scorecards help measure supplier performance against agreed KPIs and SLAs.
Comprehensive analytics - Suppliers can be compared by sector and tiers and these real-time comparisons can help drive improvements.
Flexible process management - Built-in intuitive tools allow for the creation and modification of SRM processes, a global process library allows for granular process administration for all suppliers, driving efficiency and innovation.
Each organisation has its own unique requirements when it comes to SRM. Whether the focus is on gaining better value from suppliers, driving innovation, reducing supply chain risk or simply automating existing SRM processes, the module can be adapted to support key objectives.
A level of transparency from one central platform puts you in complete control of your supply chain. Isn't it time you moved to the next stage of procurement's evolution?
The January issue of Supply Chain Digital is live!
Follow @SupplyChainD on Twitter.
Supply Chain Digital is also on Facebook.