Procurement divisions must work to counteract antibiotic supply chain challenges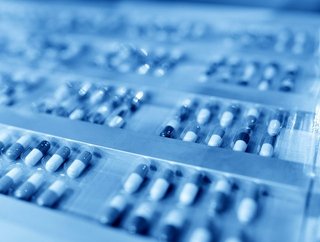 An in-depth whitepaper by the Access to Medicine Foundation has highlighted the ongoing complexities surrounding fragile, antibiotic supply chains.
Alongside various challenges within the public and private healthcare sector, such as escalating costs and the lack of commercial incentives for pharmaceutical companies to ramp up production levels, the rise of antimicrobial resistance is leading to worldwide antibiotic shortages and subsequent outbreaks of disease.
Since 2015, a form of penicillin has been unavailable in 39 countries, including Australia, Canada, Germany, India and the United States, the paper has stated. Additionally, a study by the Centers for Disease Dynamics and Control found that global antibiotic consumption has increased by 65% in the past 15 years (from 21.1bn to 34.8bn defined daily doses).
Whilst so many stakeholders across the supply chain work against creeping cost pressures, a lack of visibility and accountability can lead to the production of poor quality medicines. The limited number of API manufacturers has also seen companies become unable to meet surges in demand.
Implementing three broad tactics: demand planning, uninterrupted supply and the strengthening of distribution, companies can boost efficiencies across the supply chain. This can filter into enhanced communication and collaboration between governments, policymakers, regulators, public health authorities, pharmacist associations, pharmaceutical companies amongst others.
By utilising demand planning, the use of consumption data will enable manufacturers to predict future demand and therefore counteract global shortages. GlaxoSmithKline (GSK) and Pfizer have both stated that long-term forecasting is used throughout their supply chain operations and are based on country-level demand data. GSK also collaborates with health organisations and health ministries.
By remaining responsive to all changes within the supply chain, procurement, local manufacturing, shortage mitigation and stock management are all put into sharp focus.
See also
Procurement divisions must work to counteract shortages and the procurement of poor quality products and resources – this is only possible by housing a world-class quality assurance division. Pooled procurement operations can also support the supply of high-quality medicines, reduce times and costs across the board and guarantee further demand predictability.
When local production is not feasible, whether economically, commercially or financially, companies must maintain a local supply; buffer stocks and remain agile in response to specific needs, the paper adds.  
End-to-end visibility and adequate information flow in supply chains remains essential, and this is where companies have adopted a number of digital tools to improve forecasting, advance the development of products and services, support workers, improve stock management, monitor shortages and more, with the increased use of data analytics at the helm.
By promoting information sharing, companies can share expertise and house a more efficient, cost-effective and high-quality supply chain, as well as share best practices and promote innovation.
For example, Merck KGaA's Accessibility Platform has amassed 13 industry partners, from Novartis, Roche and Sanofi, to the Vaccine Alliance, the Global Fund to Fight AIDS, Tuberculosis & Malaria (GFATM). The platform has enabled partners to tackle ongoing supply chain and delivery challenges from the 'first mile' (upstream) to the 'last mile' (downstream) and 'second mile' (capacity-building).
By completely transforming the antibiotic supply chain, new strategies for demand planning and forecasting can be implemented and global supply will be secured. However, this will require collaboration on a global scale from stakeholders and partners.
Through this, downstream supply chains will become enhanced, incentives can be put in place to further reshape the market, build resilience and increase competition across the chain.