Procurement and Supply Chain Live: Nick Jenkinson, Santander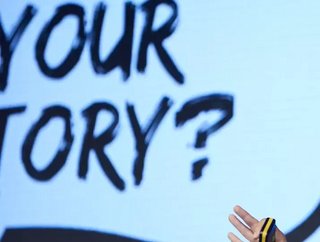 Nick Jenkinson, Chief Procurement Officer at Santander UK, explores transformative change, effective communication and the importance of staying curious
"Transformation is not a single activity, it has to be an evolution, that's how I see my role", said Nick Jenkinson, Chief Procurement Officer at Santander UK. "You need to have a purpose and that has to resonate with people."
The bank Santander UK was founded in London, in 2010, and Jenkinson has only worked at the business for ten months. 
At BizClik Media's Procurement and Supply Chain Live, Jenkinson offered his "lighthearted" perspective on transformation. 
Transformation in procurement
An advocate for transformation, Jenkinson remains a realist, aware of the many issues that can arise within a business when change occurs.
"Change is difficult, we all appreciate that", he said. Jenkinson covered some reasons as to why people are resistant to change:
Fear of the unknown
Poor communication
Perception of loss of control
Prior change experience 
Lack of knowledge or support resources
"You have to break a few eggs", said an unapologetic Jenkinson sternly. "Even when times are quite challenging, staying focused on the end solution is quite critical."
Over the past 18 months, every sector has seen unprecedented change. 
Now as the world moves back to the new normal, there is a growing demand, from teenage activists to royals to musicians, to create a more sustainable future. 
For businesses, the end solution has never changed: to appeal to customers. To do this, transformation is inevitable.