Procurement & Supply Chain Live: Jonathan Wright, IBM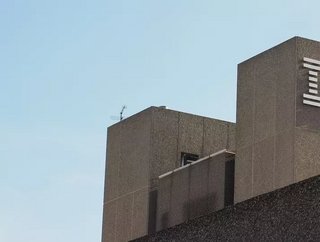 Day one of Procurement & Supply Chain Live, Jonathan Wright (IBM) takes to the digital stage discussing finance and supply chain transformation
Jonathan Wright, Global Managing Partner Finance & Supply Chain Transformation, IBM is a self-professed 'supply chain geek'. Wright started his career in the early 90s, spending his 30s working in London and around Europe, his 40s in Singapore and APAC, and now he is based in New York with a global remit.
Opening his keynote, Wright said: "I see so much opportunity around the supply chain. Today I want to talk about the excitement of the modern supply chain but also raise a few red flags, there are some really issues and challenges that we are all facing, and I want to talk about: How technology can tame to 'bull' and avoid the 'whip'."
The future is now
Wright kicks off his keynote reflecting on the impact of COVID, the new ways of working and what the future holds for organisations between now and 2030. "COVID changed absolutely everything in supply chain, most of all it accelerated of technology including AI, automation, and blockchain which are really driving a new way of working, those who led the charge in the early stages of COVID really embedded AI and technology into their business," said Wright.
Wright sees a future where supply chain executives have a seat at the table, supply chain is a household name, the profession will be front and centre when it comes to the importance of keeping society running, now is the time for supply chains. 
Will supply chains experience a respite from global disruptions? 
Continuing his keynote, Wright discusses the disruptive events over the last year and the unprecedented global volatility of the supply chain. With no signs of slowing down, Wright expands on the rapid changes happening in supply and demand, and the four immediate actions that can be taken among supply chains to stabilise the boundless bullwhip and ensure recovery from long-term COVID:
Visibility and data to smooth volatility 

Collaboration and real-time data sharing

Strategic supplier segmentation to build trust

Demand-driven sensing to bring science to the planning
Wright concludes his keynote with a reflection on the war on talent, the acceleration of technology in supply chain, and the innovative advancements made since the outbreak of COVID-19.
Watch Jonathan Wright's keynote below: