ProcureCon Asia: the biggest procurement conference in Asia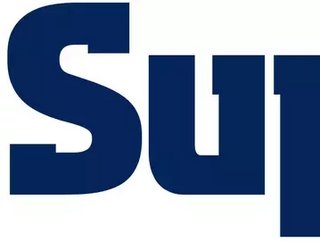 Supply Chain Digital travelled to London to speak with Wendy Zheng, Head of Marketing at WBR APAC, the company that runs ProcureCon Asia, to find out mo...
Supply Chain Digital travelled to London to speak with Wendy Zheng, Head of Marketing at WBR APAC, the company that runs ProcureCon Asia, to find out more about Asia's biggest and most interactive procurement conference.
In the first part of a three post special in the lead-up to July's event, we examine ProcureCon Asia and explore what the hotly-anticipated event has to offer.
What is ProcureCon Asia?
The event provides the venue for the biggest and most senior community of Asian procurement professionals - direct and indirect - from across industries to share best practice. Taking place on the 14-16 July 2020, the three days will offer interactive learning and the opportunity of forming valuable connections in Singapore. The event will provide insight from a range of industry professionals and will provide tons of actionable strategies to define the future of your business. With over 30 hours of intimate discussion groups, creative think tanks, interactive case studies, category and industry focused roundtables, technology roundtables, shark tanks and more, ProcureCon 2020 caters to all.
"There are two key things that really differentiates ProcureCon Asia. ProcureCon is a global community and an established brand in Europe, USA and in Asia. It provides a great opportunity for procurement professionals from across Asia," explains Zheng. "The second point is the interactivity that differentiates the events. It's not just another conference where you can get lost and you're not sure what to do. There's workshops that feature small working groups and case studies which provide people with the opportunity to discuss the successes and challenges of working in the industry with their peers."
What will ProcureCon Asia 2020 offer?
With 2020 set to be the ninth ProcureCon Asia event, Zheng doesn't believe in standing still. "This year, there's three important things that we're doing slightly different," explains Zheng. "The attendees can expect even more interaction and lots more interactive sessions to participate in than ever before. There's also even more speakers to be inspired from. Finally, we're moving location to an even bigger venue at their five star Equarius Hotel in Singapore. It really isn't to be missed!"
Why attend ProcureCon Asia 2020?
This year's event will play host to over 200 senior procurement professionals, more than 70 thought-leading speakers from the biggest companies and also offer 45 bespoke presentations, panels, interactive working groups and debate. "ProcureCon Asia 2020 is the must-attend gathering for procurement professionals," says Zheng. "We connect procurement professionals with more leaders from the biggest companies than anyone else. We have focused on their specific needs and offer a more engaging, immersive experience than other events."
If you're interested in attending ProcureCon 2020 this year, click here for tickets!
Stay tuned to the Supply Chain Digital website for exclusive interviews with Wendy Zheng and insights over the next few months ahead of July's event.