PLM and the Cloud, by Siemens PLM Software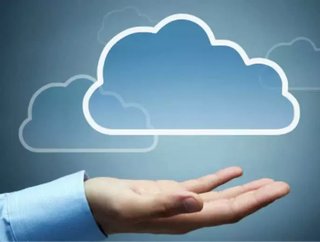 Written by Eduard Marfà (pictured) DirectorTeamcenter,EMEA Marketing, Siemens PLM Software Introduction Product Lifecycle Management (PLM) and...
Written by Eduard Marfà (pictured) Director Teamcenter, EMEA Marketing, Siemens PLM Software
Introduction
Product Lifecycle Management (PLM) and product design have been applications that have been slow to move to the Cloud, for a number of reasons. But as companies increasingly switch on to the flexibility, scalability and affordability that Cloud platforms offer, so adoption has increased.
Though many improvements have come to PLM software over the years, the overall framework hasn't changed much. Cloud-based PLM offers a significant change.
Furthermore, as designers have needed to share product data with stakeholders both inside and outside the organisation, so the need for PLM in the Cloud has grown. As such, this call has come from a range of stakeholders including engineering, operations, manufacturing, quality, procurement, regulatory and even marketing.
That said, there are still challenges that need to be addressed if this approach is to get buy-in from everyone.
The challenge
Many companies recognise the benefits of cloud-based PLM solutions. However, the lack of confidence in existing approaches to privacy and data security remains one of the biggest obstacles to a faster market penetration of PLM Solutions on the Cloud. There are also lingering concerns around availability and predictability.
Fortunately, the general adoption of Cloud continues and security and authentication is a top priority for most Cloud providers. This can allay many of these fears, and modern encryption can ensure data is protected in transit. This is evidenced by the fact that even many government departments and defence forces have deployed some of their software systems on the Cloud.
In principle, PLM is just like any other application that has migrated to the Cloud. But because these design tools can require large files, complex 3D visualisations and high-speed responsiveness, there has been a lot of reluctance to move the applications and associated data to the Cloud. Here, the increasing ubiquity of high-speed connections and the proven responsiveness of big name Cloud providers has brought the technology up a level whereby users can get a similar experience using PLM on the Cloud than using it as a local application.
For some, there is also a fear that a Cloud approach will lead to vendor lock-in. But application freedom can be assured by implementing PLM in the Cloud through an Infrastructure-as-a-Service (IaaS) platform, rather than Software-as-a-Service (SaaS).
PLM Solutions on the Cloud need to be thought of as a utility. It needs to always be there, offering ready and secure access to data whenever it's needed. It also needs to offer predictable service levels with no ebbs and flows based on competing traffic or geographical location.
The benefits of Cloud in PLM
With these concerns addressed, there are a lot practical benefits that a cloud-based deployment approach brings to PLM.
As with all Cloud-based systems, this allows for fast deployment on a dynamically scalable infrastructure that can adapt to changing project needs.
It also enables IT departments to shift their focus to application management rather than infrastructure management, while built-in redundancy ensures business continuity. These two factors can deliver significant cost savings, as deploying systems on the Cloud avoids the need to purchase and maintain hardware assets, and dedicate facilities and personnel to support them.
The global geographic footprint of certified cloud providers enables greater application and service reach with lower latency. The ability to use virtualisation, and allocate and split resources easily makes it simple to rapidly deploy new environments for in-house testing, development and training, that be spun up and shut down as needed.
In essence, similar to on-premise PLM, PLM in the Cloud is a helpful tool for product data management because it allows manufacturers to consolidate information about product development, streamline change orders and requests and improve communication with suppliers.
But these technological benefits are only the top of the iceberg when it comes to the potential of PLM in the Cloud.
Cloud collaboration and innovation
When implemented correctly, a PLM system deployed on the Cloud can bring new levels of collaboration and innovation to an organisation.
To be at its most useful, up-to-date product data must be seamlessly accessible across business lines to both suppliers and customers—especially in high tech organisations that often outsource. Design and manufacturing requires the input of a number of different departments, who need to collaborate on changes and send manufacturing data at high-speed, which makes cloud-based applications ideal for data transference across geographically spread organisations.
Because the Cloud is location agnostic, a Cloud PLM system is accessible to anyone with an Internet connection. As such, it is an easier way to manage complex product data in fast-moving and geographically dispersed organisations, enabling a new level of 'concurrent engineering'.
Those firms that have embraced the Cloud for PLM are now rethinking their traditional approaches to innovation and are seeking more collaborative forms of product development.
Cloud-based PLM enables users across the organisation to easily derive knowledge from previous product development cycles, coordinate disparate design activities and analyse a wide range of metrics ranging from time-to-market to bill of materials.
Cloud and mobility
The final piece of the Cloud PLM puzzle comes in the form of mobility.
Cloud services PLM and design systems are notoriously resource hungry applications. Because a Cloud platform enables the 'heavy lifting' to be done on the back-end, it opens up a number of possibilities for accessing applications through mobile devices.
Engineers are never going to do complicated designs on a tablet or smartphone. But being able to perform simpler tasks like reviewing changes, communicating with other stakeholders or checking simulation results through a mobile device further enhances the levels of collaboration and productivity.
Combining these effects highlights how the Cloud has the potential to enable smarter decisions, which can help manufacturers produce better products, more efficiently and collaboratively.
Conclusion
Product innovation is the core of any enterprise, but manufacturers are facing more competition and faster development cycles than ever before. On the other hand, design and engineering teams are increasingly geographically spread, and the use of outsourcing is on the rise.
The end result is that collaboration is ever more important, but also more difficult. This is what makes a Cloud-based deployment approach to PLM so compelling. It enables anyone, anywhere to securely access the most up-to-date designs – creating smarter decisions – and to collaborate and innovate with colleagues across the business, as well as partners outside the organisation to make better products.
But in order to achieve this, the challenges and fears surrounding Cloud PLM have to be addressed. This is why Teamcenter solution from Siemens PLM Software is built on an open, future-proof architecture. Because it's based on an IaaS model, customers have the flexibility to use their preferred technology platform and provider, giving them peace-of-mind regarding security, accessibility and performance, while allowing them to use the tools they are already familiar with.
When everyone has access to the tools, data and resources they require, the can collaborate more closely. This makes it possible to gain unprecedented leverage on the product design process and deliver real innovation and differentiation.