Particle To Release A New IoT Tracking System To Support The Supply Chain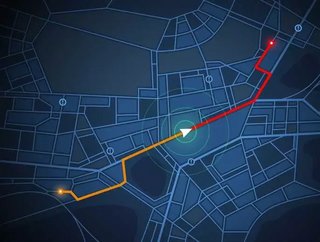 Particle has today announced it is launching a new IoT-powered tracking system, capable of providing organisations with the ability to track the locatio...
Particle has today announced it is launching a new IoT-powered tracking system, capable of providing organisations with the ability to track the locations of a wide variety of mobile assets.
The edge-to-cloud IoT business has found that asset tracking is one of the three most in-demand applications for IoT engineers and industry experts. The new Particle tracking system has been built with components of the company's IoT hardware, edge software connectivity and cloud-based management software all involved.
Users can utilise the application to track the real-time location of critical assets and capture additional intelligence via sensor data, including temperature and acceleration. Asset tracking is crucial for any organisation, established or emerging, and this is especially important to supply chain and logistics providers, cold chain operations and more. Next-generation, IoT based technologies enable more sophisticated solutions than conventional asset tracking tools.
Uses of Particle's asset tracking tool
Tracking Services is a suite of software purpose-built for asset tracking applications that extends Particle's platform with geolocation services (mapping and geodatabase) and a configuration service for defining fleet-wide behaviors such as reporting interval on-the-fly. Tracker Services also includes an open firmware application framework for devices that integrates with off-the-shelf IoT sensors and can be deeply customized to support sophisticated tracker applications.
Tracker SoM is a powerful, configurable, and extensible IoT System-on-Module (SoM) that builds on Particle's Tracking Services foundation and provides a powerful MCU, GNSS, and advanced peripherals in a compact form factor. Tracker SoM serves as an accelerated starting point to organizations that require a tailored tracking solution for sophisticated applications as well as a fully-certified foundation for original equipment manufacturers developing commercial products.
Tracker One is a field-ready Asset Tracking solution that utilizes the Particle Tracking Services and Tracker SoM to provide customers with an out-of-the-box product that incorporates edge hardware, edge software, cellular connectivity, and software capabilities. Tracker One is fully certified, immediately deployable, and requires no additional development on the behalf of users for a true off-the-shelf solution.
Zach Supalla, Particle's CEO, said: "IoT is an extraordinarily broad industry, and many businesses who want to remotely monitor or control their machines and equipment don't have high-quality off-the-shelf IoT products available to them that suit their needs," 
"With Particle's new Asset Tracking developments, we are providing a field-ready product that can be modified, reconfigured, and reprogrammed to suit the needs of every customer with mobile machines, vehicles, and equipment, allowing them to quickly start collecting critical data and real-time intelligence off of these machines and assets and start solving real problems for their customers."
You can learn more about the Particle asset tracking solution here.
SEE ALSO:
About Particle
Particle is based in San Francisco, and was launched in 2013, with backers such as Qualcomm Ventures and Energy Impact Partners investing in the business. Particle's mission is to connect the unconnected with integrated hardware and software solutions, increasing operational efficiency creating valuable, data-driven insights.
The company removes the complexity of large-scale IoT deployments with its technology solutions, making IoT more accessible to companies in all industries, non-technology ones included.
For more information on procurement, supply chain and logistics topics - please take a look at the latest edition of Supply Chain Digital magazine.
Follow us on LinkedIn and Twitter.
Image credits: Particle