PART ONE: Avoiding Hidden Margin Erosion in Mid-Market Supply Chain Operations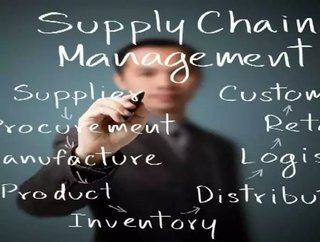 According to the Middle Market Indicator (MMI), 85 percent of middle market executives cite the ability to maintain margins as a somewhat to highly chal...
According to the Middle Market Indicator (MMI), 85 percent of middle market executives cite the ability to maintain margins as a somewhat to highly challenging issue. This should be no surprise, considering mid-market companies are squeezed between large and small cap businesses: they must streamline product manufacturing and delivery operations as much as larger companies, yet be as nimble as smaller companies. As a result, they have a unique set of challenges that make margin management even more critical.
Today's combination of increasingly complex supply chain operations and the availability of more accessible/affordable technology means mid-market companies can and should take a deeper look into these areas as a means to maximise margins.
Hidden Planning and Forecasting Areas
Mid-market companies often must focus so tightly on delivering quality products and services to their customers that investing resources into analyzing and fixing what appear to be minor supply chain issues might not seem practical or even feasible. It's true that each of these less obvious areas does not cause significant margin erosion on its own; however, many mid-market companies can suffer from a number of combinations of these issues. When evaluated in that context, the impact on profitability can be noteworthy.
Evaluating materials based on landed cost instead of the item's unit cost is a growing trend in planning and procurement. Materials planning based on landed cost allows companies to factor transportation and logistics costs into the contract item cost for more visibility into actual materials expense.
Forecasting is also an area that can impact margins. Without reliable forecasting processes and tools, a company can easily order the wrong quantity of materials. "Projecting heavy" unnecessarily consumes warehouse space, increases the risk of waste or loss, raises taxes, and impacts inventory turns. "Projecting light" drives up procurement and transportation costs, as well as increases the risk of materials run-out. Fortunately, there are a number of low-investment ways to increase accuracy, such as increasing collaboration with customers to gauge future demand, integrating marketing plans and projections to prepare for order spikes or lulls, or increasing forecast sharing and communication with suppliers via a collaboration portal or other automated workflow system.
Hidden Inbound and Receiving Areas
Ordering and receiving inefficiencies, such as a lack of automation and collaboration in critical areas, play a quiet yet potentially large contribution to reduced profits. Automating workflow tasks between buyers and suppliers such as sending, receiving, acknowledging and approving purchase orders can enhance processing speeds by more than eighty percent while reducing costs by approximately 83 percent.
But the benefits go beyond the initial savings. Automation also increases purchase order throughput and allows you to focus efforts on quickly resolving issues that require human attention. Configurable workflow helps to ensure compliance so what is shipped always matches what is ordered. With simpler implementation and more user-friendly interfaces, these solutions can consolidate product and order communications to help minimize disputes as well as empower planners to better forecast demand.
Carrier and delivery windows
According to Refrigerated Transporter, "Supply chain compliance is now a vital component of logistics transactions and supplier relationships." Requiring fixed materials delivery windows from suppliers is a growing trend in supply chain management that impacts margin on both the buyer and supplier side.
In recent years, improvements have been made in receiving dock scheduling systems in an effort to help warehouse managers and supply chain professionals streamline operations and reduce unnecessary cost. As a result, more companies now require dock reservations for inbound orders, including financial penalties for suppliers who deliver off-schedule.
For example, in 2010, Walmart joined other retailers in imposing a penalty on suppliers that failed to deliver products within the company's prescribed four-day window. Under the policy, suppliers whose products arrive at Walmart before or after that period face a three-percent penalty based on the cost of the goods.
Before the policy went into effect, Walmart requested delivery within the four-day period, but suppliers had no incentive to actually adhere to that schedule. Although it was not the first to adopt this policy, Walmart's status as the world's largest retailer prompted a domino effect that continues to affect supply chains to this day…as late/early delivery fees are now the norm for many industries.
Installing a functionally strong shipment collaboration solution can help to reduce and/or eliminate these less obvious/hidden logistics areas that eat into margin. These types of solutions allow order fulfillment thresholds such as delivery windows, order quantity, and carrier selection/mode to be configured and validated prior to shipment release.
Advanced Shipment Notices (ASNs) and package/container traceability are also typically included, along with pre-formatted, compliant labeling to further reduce receiving dock errors. As a result, all stakeholders across the buy side and the supply side have real time visibility for more accurate resource and materials planning through the rest of the supply chain.