Part 2: The (augmented) reality of Google Glass on your Supply Chain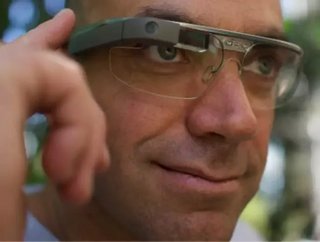 Written byJacqueline Toms (pictured, right), Director Marketing Northern Europehybris Google Glass is on the cutting edge of redefining the future f...
Written by Jacqueline Toms (pictured, right), Director Marketing Northern Europe hybris
Google Glass is on the cutting edge of redefining the future for the omnichannel platform. This is clearly a monumental leap that consumers want rather than a trend that will fade.
Currently, 80 percent of the data concerning most supply chains resides in different formats in information silos outside the firewall and is difficult to access. I fully expect that the next trend will initiate the development of business apps aimed to define the full scope of the Google Glass platform which makes it easier to share business critical information, and collaborative efforts can unfold with anyone in the extended supply chain. With Google Glass, B2B organisations will be able to resolve issues proactively rather than reactively via a seamless flow of real-time data and information on every level of operations. Market research firm Gartner has boldly predicted that companies using Glass and similar wearable devices could save $1 billion a year within three to five years. The greatest savings in 'field service' will come from diagnosing and fixing problems. This word 'diagnosing' is something that is specifically relevant to managing complexity in supply chains, where situations (and thus) complications can change by the minute. 
Is a 'bring-your-own-glass' policy realistic?
Last summer, I was involved in an interesting situation in Cortes Ingles, a luxury retail store in Marbella, Spain, and I am sure some years from now, this will have just become a hilarious anecdote. I was innocently taking a few photos on my camera of discounted garden furniture, with the idea of comparing some of the choices with offers from other retailers.
Suddenly, a security guard jumped out in front of me and pointed to a sign which made it quite clear that it was forbidden to take photos with a camera inside this retail store. In response, I asked him if I was allowed to take pictures with my phone.He replied routinely, "No, this is our company policy."From my perspective, he knew this argument was not very convincing given that we live in a world where everyone is armed with a smartphone.
I stopped and thought for a moment about the implications of such a 'camera policy' when Google Glass becomes publicly available next year? Google Glass is essentially an invisible smartphone. At this time, it's not yet clear which glass is a 'smart' glass, what it is recording and what kind of applications are running in the background. It will herald a new phenomena which is applicable to both B2C and B2B and brings new risks and legal challenges. Therefore, I assume aBYOG (bring-your-own-glass) policy will be the next IT call to action for 2014 and beyond.
Giving new meaning to the way we process and share information
Google Glass has the power to record and instantly upload every view and potentially share it with the world. Now, that's astounding. It also has the power to revolutionise the way we process and share information. Through this avenue of communication, B2B professionals can visualise progress and strategise business objectives in a hands-free environment. The impact that Google Glass will have on the supply chain is huge.
Consider this: If another individual is able to view in real-time the same object in a B2B-environment that someone in the supply chain is looking at, this is truly where Enterprise 5.0 starts.Depending on the access-level of information, it's not at all unlikely that 'someone' knows what's happening in the supply chain at any given moment. But we can go on the assumption that this scenario unfolds effortlessly and ties in to Big Data.
Google Glass holds infinite potential for B2B and B2C organisations, both on the sell and supply sides.To illustrate these new possibilities, let's take a look at a car manufacturer where logistics from the finished product to the showroom are comprised of different forms of transport and handling—from truck to train to cargo ship. Google Glass shares these projections with all parties involved in the metadata. The benefit of seeing metadata is that you see the data of the data, and it tells you where an object comes from, who the owner is and what it is. You also get specific instructions, destination details, etc. But with Google Glass, all metadata is 'dynamic' and viewed in real-time.  Isn't it advantageous for you to know if a shipment you manage is three hours behind schedule?
In B2C, imagine a consumer being pinged with pop-up ads in real-time within minutes of leaving a retail store. It's quite similar to browsing various websites with comparable garden furniture and discovering more attractive prices and personalized offers.At the same time, because 'the system' knows my home address, retailers also offer to deliver the products to my doorstep the next day for an attractive price.Why, certainly! How easy can life be?
It's obvious that the organisations that 'own' the data—or have the quickest access to it—are able to create the smartest combinations with a competitive edge. Even financial institutions can sell this data to third parties. Large pools of data from multiple resources can be merged and analysed to discern buyer patterns and leverage better offers at the crossroads of innovative and competitive playing fields.
This is an exceptional opportunity for savvy suppliers who are poised to assume the role of 'data-brokers' rather than traditional manufacturers. Efficiency and timing will become essential because you want to offer anyone in the supply chain exactly what is needed at the right time, in the precise moment—and possibly in the right place. Perhaps the traditional 4 P's in marketing – product, place, price, promotion – are changing with the arrival of Google Glass and the new 'P' is your display in your glasses.
Embracing the Google Glass e-commerce opportunity
For companies who are ready and eager to be at the forefront of this revolution, the question is: How do we make this happen? What changes are needed to initiate this quantum leap and seize the commercial advantage before it's too late?
Whether you're in the B2B or B2C arena, it's clear that the way we interact with others transforms the full spectrum of doing business.By embracing Google Glass as an e-commerce opportunity, we're creating a fundamental shift—a process of reconfiguring the way we currently do business in order to give anyone in the supply chain the same experience currently enjoyed via a two-dimensional avenue on the Internet.
On reflection, I don't know if we become happier people as a whole by adopting this new way of doing business, but do we really have a choice? Meanwhile, I hope the concepts behind Google Glass excite you as much as they do all of us at hybris. Living through a commercial revolution is a big step in and of itself. Being at the forefront of change and influencing it right from the start is a once-in-a-lifetime opportunity!