Panasonic set to acquire Blue Yonder in $5.6bn deal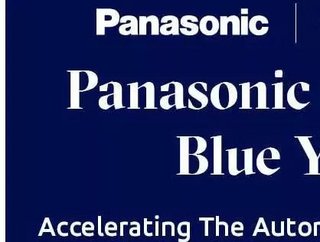 Minority owner Panasonic will purchase remaining 80% stake in supply chain software provider Blue Yonder, valuing the company at $8.5bn...
Supply chain software firm Blue Yonder is set to be acquired by Panasonic in a deal that would value the company at $8.5bn. 
The Japanese electronics giant, which acquired a minority ownership in the business and a seat on the Blue Yonder board in July 2020, is set to pay $5.6bn for the remaining 80% of shares. 
Including repayment of outstanding debt, the additional investment totals $7.1bn, bringing the value of Blue Yonder to $8.5 bn, the company said. Blue Yonder's other two principal stakeholders are New Mountain Capital and The Blackstone Group.  
The deal has been approved by the boards of both companies and is expected to close by the second half of this financial year, pending regulatory approval. 
"Accelerating the autonomous supply chain"
A statement released today by Blue Yonder branded the deal as "accelerating the autonomous supply chain". 
"Combining Panasonic's strength in industrial engineering, IoT and edge technologies with Blue Yonder's AI/ML-driven supply chain and commerce solutions greatly intensifies the customer value of Blue Yonder's leading digital fulfillment platform," the statement read. 
"Together, Panasonic and Blue Yonder will deliver a unique competitive advantage for customers to drive more automation and actionable, real-time business insights that reduce waste and improve operations, while creating a more sustainable world."
Blue Yonder chief executive Girish Rishi said: "This association came about as a result of three years of working together, first with Panasonic as a Blue Yonder customer and thereafter as joint venture partner. We have developed mutual trust and have a shared vision for an Autonomous Supply Chain that delivers a better life and a better world. As the essential platform for essential times, we are relentlessly focused in fulfilling our customers' potential."
Yuki Kusumi, CEO of Panasonic, added that the companies would put their combined expertise towards global supply chain reform and "the realisation of a sustainable society by carefully using limited global resources." 
"I am confident that by combining the power of Blue Yonder and Panasonic, we can create innovation in global supply chains," Kusumi added. 
Blue Yonder IPO abandoned?
The new comes just days after Blue Yonder filed documentation with the US Securities and Exchange Commission and signalled its intention to go public, a move that cast doubt over the long-rumoured and reported on acquisition effort on the part of Panasonic. The company confirmed it had filed a Form S-1, though it did not divulge the number of shares it intended to release, or a price range. The move will now be scrapped.