Overcoming Outsourcing Language Barriers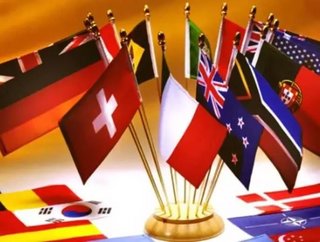 It is estimated that there are over 6,000 languages spoken in the world. In todays global business climate, companies do their best to reach all parts...
It is estimated that there are over 6,000 languages spoken in the world. In today's global business climate, companies do their best to reach all parts of the world to maximize profit.
That's where outsourcing comes in. Countries like India have long been outsourcing hotspots, due to cheap labor and infrastructure capabilities. But India has largely been an outsourcing leader because of the prominence of the English language in the country.
With some outsourcing companies doing work in over 70 languages, overcoming language barriers can be a mountain-sized task. Here are some top tips to help you reach the outsourcing summit.
CHOOSE THE RIGHT LOCATION
If you've looked into outsourcing at all, you already know that different countries have different labor pools that specialize in completing different tasks. The same is true when trying to overcome outsourcing language barriers.
Managing cost is only part of the equation. Finding a country that has skills in whatever you want to outsource for cheap is one thing, but finding a country that is both skilled and has language compatibility is an entirely different animal, one that requires hours of dedicated research.
If you're outsourcing call centers to reach specific demographics, language compatibility goes one step further, as you've added another language to the equation.
Do the research, and find a location with a best fit for your company's language needs. It all starts with choosing the right location.
FOCUS ON CULTURE WITHIN LANGUAGE
One of the biggest mistakes a company can make when outsourcing to a country that speaks the same language is to assume that there are no language barriers.
Heather Robinson, who has worked with DaimlerChrysler, Porsche, Nokia, Pepsi and Boeing, feels companies are setting themselves up for failure by focusing on solely the spoken or written word.
"Outsourcing is not simply about the English language, but involves other aspects such as building international teams through developing cultural general and cultural specific skills," Robinson told Business Line.
Robinson suggests companies hire intercultural consultants to help bridge the cultural gap between both parties, which includes language barriers.
"(The companies) need to find a balance between the two situations, and this is where intercultural consultants can help," Robinson explained. "The ability to communicate, collaborate and create across cultural difference is being recognized as a critical professional, personal and societal competence for this century."
DEFINE THE BASICS OF YOUR BUSINESS
Outsourcing gives companies to opportunity to focus on core business, taking normal business functions and paying another company to do them. But every company is different, and every outsourcing contract is different.
Go over the basics of your business with the company you're outsourcing with. Take your time, and pick the right words. Make sure they know exactly what you're about, what your goals are, and what you're hoping to get out of the entire outsourcing process.
Be specific, and frequently check for understanding within the outsourcing company. If you're not sure they got something you articulate, they probably didn't Ask for clarification if you need to. Remember, overcoming outsourcing language barriers is not easy; it takes constant dedication and practice.
CHOOSE YOUR MEDIUM OF COMMUNICATION EFFECTIVELY
You used to actually have to pick up the phone and punch in a number to reach someone on the other side of the world. Not anymore. Thanks to email, texting and social media platforms, we now have more choices for communication than ever before.
But these new revelations aren't without consequences, as complexity has been added to the communication process.
Stick to a basic principle. As the saying goes, the written word is more powerful than the spoken word. That's also true in outsourcing. While certain words can be missed in lengthy discussions, long emails will have everything on the record that you've communicated.
Also, just like in the dating world, try to find one form of communication that works and stick with it. No need to add anymore complexity to an already difficult process.