Outsourcing Productivity with Unified Communications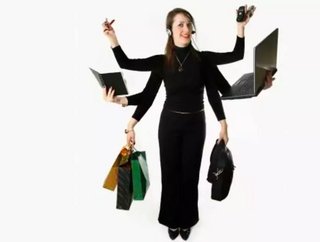 Written by Tom Lloyd Permeating every facet of society, technology can be as invasive as it is fruitful. With ever more complex lives, it is easy to be...
Written by Tom Lloyd
Permeating every facet of society, technology can be as invasive as it is fruitful. With ever more complex lives, it is easy to be overwhelmed by the plethora of technology that has been designed to make life easier. Many business people use office phones, mobiles, computers, instant messaging, emails and video calls to communicate on an everyday basis. Add in a home phone, pc and mobile and it's hardly surprising that people feel swamped by the deluge of 'time saving devices'.
When used ineffectively, it is easy to suffer from 'technology overload', however, when used well, technology can enhance our lives, saving time and increasing productivity. Unified Communications (UC) is an area that is seeing huge uptake as companies realise the benefits that it can bring.
Essentially UC is the concept of pulling together elements of both real-time and non-real-time communication services; such as instant messaging, presence information, telephony, video conferencing, as well as email, SMS, fax and voicemail. UC creates huge flexibility when implemented within a business, as employees can see exactly when and in what way to contact a colleague.
Features
More than the sum of its parts, UC offers numerous features that make business communications much more streamline. Presence information is displayed for every individual on the system. This indicates the availability of colleagues, and which line of communication is best to contact them on, eradicating the email waiting game or the incessant games of phone call tag.
Voice over Internet Protocol (VoIP) allows the computer to be used as a phone, making voice calls or face to face video conferencing over an internet connection. This makes it possible to have meetings anytime, any place, as long as there is available internet connectivity. The ability to bring people into the conversation as and when they become available creates an added level of time saving spontaneity within the system.
VoIP also brings dual financial benefits; incurring no call charges in the conventional sense as it does not use phone lines, as well as greatly reducing the need for business travel, as face to face meetings can be conducted thousands of miles apart.
The implementation of UC also promotes greater collaboration across a team network. The ease of communication makes for a greater integration and delegation of work loads. It is possible for teams to pull together thoughts and ideas on a single document, 'virtual teamwork' is made possible as co-workers share their screen with colleagues, updating documents in real time without having to send drafts backwards and forewords via email.
Perhaps the most crucial benefit of a UC system in the modern business world is the multi-device compatibility. With tablets, smartphones, laptops, desktops and house phones being the norm, it is vital that people can receive the information that they need, in the format that they want, on the device that they are using. UC can be implemented across all manor of communication devices, allowing for call forwarding from an office phone to a mobile, or participation in a conference call while sitting on the train. In today's 'always on' society, UC helps to ensure that people are 'always productive'.
Benefits
As already mentioned, there are financial savings to be made once UC is operational; however there are a number of less tangible perks to these systems; from faster decision making to a reduced carbon footprint. Ultimately every user saves a small amount of time every day, which over the course of the year amounts to a huge overall saving. Furthermore, the improved efficiency improves cash flow; as sales can be closed faster, invoices sent out quicker and payments received sooner.   
Uptake and the barriers to entry
Uptake of UC systems has been slow in the past, with many companies put off by the relatively high cost and complexity of setting up the service. However, as with many technological innovations such as; the internet, Facebook, digital photography and the iPod, UC provides a service that was not in high demand from the mass market prior to its being. In this sense, invention actually becomes the mother of necessity.
As the arsenal of communication devices grows ever larger, businesses need to consider solutions. Whilst UC can be very costly to implement; touching on many areas of a business network, from the server to the telephony system, the cost of ignoring these changes could be even greater.
Ben Lee, Executive Consultant of Infrastructure Technology at Waterstons Ltd, believes that UC really will become a necessity: "once people sample a small pilot scheme, testing out the benefits and see the time saved, it is very hard to take it away from them. It becomes imbedded in their routine."
Of course there is a difficulty in making that first step, with so many businesses completely consumed with day to day operations. To borrow a metaphor from Stephen Mulligan: "it is like a person cutting a tree down with a handsaw, they don't have the time or the interest to chat with you about chainsaws." As the Unified Communications Principal at eircom, Mulligan is well aware of how off-putting such a large scale overhaul can be, especially when companies appear to be managing with the old handsaw that they have been using for years.  
Both Lee and Mulligan are in agreement that the best way to get the UC ball rolling is to introduce the concept to a small group of 'early adopters' as soon as possible. Those tech savvy employees who already utilise all available technology in both professional and private lives, they will take to the new system with ease and act as ambassadors for rolling out UC across the company.
As UC technology and internet speeds improve, the uptake of systems such as Microsoft Lync and Cisco will increase exponentially, aided by the integration of more Generation Y 'tech savvy' employees into the workforce.