Optimising the lean domino effect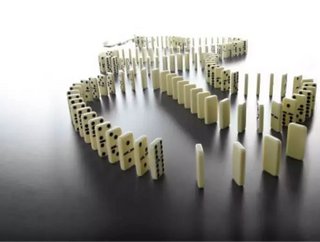 By Roy Shurling, President, Lectra North America In recent years, companies have been expanding lean concepts deeper and deeper into the supply chain...
By Roy Shurling, President, Lectra North America  
In recent years, companies have been expanding lean concepts deeper and deeper into the supply chain to protect margins and achieve more streamlined operations. Some companies and industries are further along than others, but this process has forced executives to objectively evaluate how they are delivering value to their customers. 
Customer value encompasses all of the processes and people involved throughout the supply chain, from concept to product delivery. One of the most important areas in which a lean approach can make a considerable difference is the manufacturing process.
In fact, a lean manufacturing process can create a domino effect, driving efficiencies throughout the rest of the supply chain. And today's technology is the cornerstone to accelerating the elimination of waste and costs, and staying competitive in today's challenging economic landscape.
At the most basic level, the manufacturing process begins with two elements—product specifications and a due date. Before the production process even begins, a company needs to ensure the product is designed for manufacturing. Only after manufacturing constraints are taken into account at the product conceptualisation phase, will the product be designed in a way to ensure it can be produced according to time, cost and quality targets.
Technology is the glue that connects product design with production. Companies can use advanced software to test various scenarios to arrive at optimal product specifications. Armed with this information, executives will invest in the appropriate quantity of materials to avoid waste, choose the right suppliers, and organise production in line with business objectives.
Once a product is designed for manufacturing, a company must then have visibility over the entire manufacturing process—understanding where a product is at any given time and if proper protocol is being followed. Again, technology plays a major role in creating the platform to enable such visibility and collaboration among all departments involved.
Enhanced visibility helps companies identify where additional waste can be minimised or entirely eliminated, including waste related to process, materials and labour.
Technology brings automation into the equation. Automation increases flexibility, so that companies are able to shift jobs and perform different types of production runs, which is especially important as many industries move toward shorter production runs and just-in-time manufacturing to reduce excessive inventories.
Automation also reduces human error and defects, and minimises the set up time between production runs. Advanced machinery and technology are also designed to run continuously, which means maximised uptime.
One of our customers at Lectra is a leader in the automotive interiors market and maintains production in the United States. This company's reputation is built on speed, quality, and responsiveness.
It is crucial that their orders are turned around within 24 to 48 hours using the most efficient processes and the company has invested heavily in advanced cutting room technology and lean concepts in order to maintain their competitive edge in the market.
Understanding lean principles, and working with technology that applies those principles seamlessly in the cutting room, has increased their speed, capacity, and reduced both process and material waste.
Embodying lean principles can also have a trickledown effect on how suppliers are selected. Suppliers are now scrutinised on how they approach waste within their own organisations.
Moreover, the level of support they provide is crucial to avoiding downtime. This support can come in the form of predictive maintenance, which minimises the impact on production and Mean Time Between Failures (MTBF).
Profitability is becoming increasingly difficult to preserve and production challenges directly impact margins. Material overconsumption, non-quality costs, low process efficiency, excessive inventories, and machine downtime are just a few challenges that impact the production process on a daily basis.
Through advanced technology linked with lean thinking, companies can protect themselves against these circumstances by streamlining operations and reducing waste.
Lean manufacturers use technology to take their performance to the next level, improving quality and speed, reducing costs and ultimately, delivering greater customer value.