The oil and gas supply chain: time to move from shallow to deep digitalisation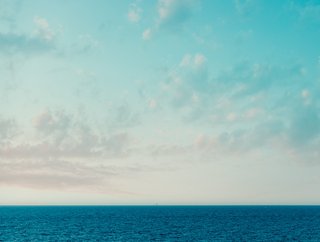 We live in a world where 'talking to Alexa' no longer means catching up with a friend and artificial intelligence touches areas...
We live in a world where 'talking to Alexa' no longer means catching up with a friend and artificial intelligence touches areas as varied as fashion and security. In the main, digitalisation is lauded as a revolution that is already making us all more efficient, more accurate and more connected to each other.
And for the oil and gas industry the transformation has already begun – Wood Mackenzie estimates that the upstream sector alone could save up to US$73 billion over five years. We're already seeing this in action today, from implementing software to model and analyse infrastructure performance, to using drones and robots to inspect offshore assets. Each solution is designed to reduce safety-related risk while enhancing production and operational performance.
However, there is a way to go before we reach digitalisation's full potential.
Shallow progress
Just twenty years ago, a maintenance team could function well with an Excel spreadsheet, manual data gathering, and by working through problems with advice or insight from colleagues who had been there, done that.
Today, digitalisation has moved maintenance from a reactive, responsive discipline, to a smart, proactive and preventative function based on predictive analytics and in-depth insights into asset life and stress factors.
However, as impressive and important as such advances are, they are typically confined to individual projects and processes, siloed to one particular department or company. This is understandable – specific internal processes are simplest to digitise, and it makes good business sense to start with the low-hanging fruit.
We, as an industry, now find ourselves at an interesting intersection of more new projects coming on online thanks to a stable oil price environment, a shortage of skilled, experienced people to service them all and continued cost pressure to do more with less. So, the pressing question remains – is there more than digital can do for us?
Deep digitalisation
It's no question that digitalisation has prompted enhancements and breakthroughs when it comes to safety, efficiency and productivity – elements that are fundamental to hydrocarbon extraction.
However, there is strong evidence to suggest there is huge untapped potential. McKinsey calculated that if an operator implemented the full digital stack – IoT, soft automation, machine learning and advanced analytics – it could translate into cost savings of around US$11 per barrel. Not a statistic to be ignored.
But it is worth looking at the micro, as well as the macro level; right down to individual components. Creating and implementing data-based processes and decision-making models can aid specifying engineers at operators or EPCs whose job it is to maximise safety, performance and cost effectiveness by drilling into the fundamentals of the component. Where is the metal from? What is its chemical composition? How are similar components performing in other current projects? In effect you have a clear view in real-time, rather than having to search existing, fragmented data which may be outdated, inaccurate or simply not available.
The supplier, for its part, can also benefit from this digitised, data-led approach. Feedback of performance data enables engineers to consistently make incremental, iterative improvements to their equipment. These marginal gains offer competitive advantage to individual suppliers and contribute to a cumulative uptick in standards across the sector as a whole.
This is the approach we are introducing at PJV. The digitalisation of information sharing has made it easier to sit down with clients and say, let's take a detailed look at what we've delivered up to now, understand how we can continue to get better, and ultimately improve performance for tomorrow's projects. This fundamentally underpins the collaborative way in which we work to get under the skin of our clients' objectives and augment each component and process in line with these shared goals.
SEE ALSO: 
Partnership and collaboration
Working in such a way is predicated on a partnership model, built on collaboration, trust and data sharing. Sometimes this is an uphill struggle. Different companies work with different data formats and standards, meaning time spent translating and bridging incompatibilities. Time that could be spent innovating and improving.
Currently, companies pursue digitalisation in isolation, forcing engineers to spend time reinventing the wheel for problems already solved. Instead, standardised data formats across the supply chain would allow all parties greater overarching control over the design, risk management and performance of each component, system and, ultimately, asset.
By shifting the focus of digitalisation from internal process to partnerships, operators enhance understanding of their operations, leading to increased safety, reduced costs and improved efficiency.
A focus on digitalisation via partnerships and collaboration also shifts the dial from a short-term, transactional relationship to a longer-term one, based on value delivery. Each partner is incentivised to develop closer ties as new technologies emerge and new data yields new, mutually beneficial insights.  
Power in partnerships
The oil and gas industry has made some great early strides towards digitalisation, but it's time to go deeper. That means each of us looking up and outward and exploring where better data sharing and analysis can drive efficiencies and improve standards across the board.
At PJV, this is precisely the type of partnership model we aim for, working with our clients to design and deliver the best solution, drawing on evolving technology to explore new ways of doing so. It's possible to build a virtuous circle, where partnerships propel this type of collaborative digitalisation, and digitalisation in turn strengthens partnerships for the long-term.
Dan Munro, is the Managing Director, PJ Valves, an independent, family owned and managed business specialising in the manufacture and supply of valves to multinational energy enterprises like BP, Petrobras, Shell, Aramco, Statoil and Exxon Mobil.