The November issue of Supply Chain Digital is now live!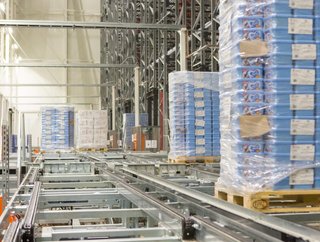 Welcome to the November issue of Supply Ch...
Welcome to the November issue of Supply Chain Digital!
In our cover feature this month, we travel to Wakefield to interview Abhy Maharaj, Global Chief Commercial Officer & Chief Operating Officer of NewCold, to discuss how automation is transforming his company's operations. "At the heart of NewCold is technology and we always operate with the customer in mind," he says. "What makes us different is the way in which we leverage technology to deliver solutions for our customers."
Our leadership piece zones in on Amazon to question whether the e-commerce giant can now be considered a logistics company. Elsewhere in the magazine, we take a closer look at the machine learning services available and how they are being adopted within supply chains.
In addition, we also speak with Eric Thorsen, GVP Technology Presales, Field CTO of JDA Software, as he discusses the influence that artificial intelligence and machine learning is having on his company's operations and the wider supply chain.
There are also in-depth features with Covea, REC Solar USA and Dubai World Trade Centre that you won't want to miss!
Lastly, our top 10 counts down the most luxurious car supply chains worldwide.
Would you like to be featured in the next edition of Supply Chain Digital? Get in touch at [email protected].