Norbert Dentressangle increases its mobility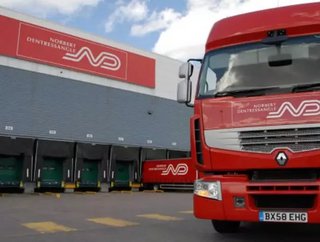 Follow @Staff_SCDeditor Following a successful pilot,NorbertDentressangle is investing a six-figure sum in a mobile order tracking and proof of deliver...
Following a successful pilot, Norbert Dentressangle is investing a six-figure sum in a mobile order tracking and proof of delivery solution, supporting enhanced operational efficiency and customer service.
The system, from leading mobile solutions provider, Kratzer Automation, will be deployed across the company's day and night distribution network operations, in order to manage the delivery/collection processes from multiple depot locations across 550 vehicles on a daily basis.
The system will utilise Norbert Dentressangle's current mobile hardware and interface with its existing Transport Management System, creating a dynamic data trail from order receipt to point-of-delivery, providing the company and its customers with real-time visibility and faster, more accurate reporting.
The system also supports improved productivity by guiding drivers through specific workflows and processes, making their work both easier and more efficient.
 "Norbert Dentressangle operates the UK's largest owned pallet network which, with the roll-out of the new system, will offer every customer a leading-edge technology solution as standard," Chris Leggett, IT Director for Norbert Dentressangle Transport Services in the UK, said. "Moving from an in-house system to a best-in-breed solution will also provide us with an ongoing roadmap for technology innovation, enabling us to remain in the vanguard of emerging best practices.
"Despite the tough economic conditions, Norbert Dentressangle continues to invest in those things which support the delivery of superior service levels and this is simply another example of this commitment."