No one-size-fits-all for anti-counterfeiting in the supply chain, by Ingenia Technology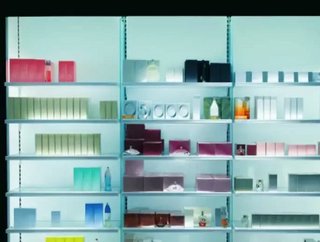 Written by Andrew Gilbert (pictured, right), Business Development Director, Ingenia Technology Anti-counterfeiting and anti-diversion solutions are i...
Written by Andrew Gilbert (pictured, right), Business Development Director, Ingenia Technology
Anti-counterfeiting and anti-diversion solutions are imperative for high-end luxury brands looking to deliver a first-class experience to their customers. These brands must use the most sophisticated technologies available to protect against counterfeiting and diversion attempts. This is an increasingly complex challenge, especially as brandsin the high-value luxury goods space place more emphasis on protecting and authenticating individual items as opposed to product batches.
Luxury brands are also increasingly looking to maintain greater control over the whole customer buying experience of luxury products. For luxury brands, the purchasing environment is almost as important as the product being bought, with both needing consideration when protecting the brand as a whole.
Consumers are increasingly using online retailers to buy all types of products, including luxury cosmetics, fragrances and clothing. This is a particular challenge for luxury brands because these outlets are often more easily infiltrated by counterfeit and diverted products. As a result the desire to prevent diversion within supply chains and to maintain control of the customer experience, is adding to the complexity of brand protection and security strategies.
As brands look to increase control over their supply chains and production lines, demand is rising for solutions that can be integrated into product lines and warehouses easily – so that anti-counterfeiting and anti-diversion technologies become a seamless part of the manufacturing and packaging process.
A multi-layered approach - choosing the right technologies
However, ensuring that brands are protected by maximum security against counterfeiting and diversion at every level in the supply chain is a major challenge for high-end and luxury product manufacturers.
There is a huge range of security technologies available to brands - from simple overt solutions like barcodes and holograms, to more sophisticated covert techniques. Choosing the right technologies as part of a multi-layered, anti-counterfeiting and anti-diversion strategy is a challenge in itself, translating that strategy into an practical, integrated security solution that can be easily deployed in the manufacturing and packaging process adds yet another layer of complexity.
Additional challenges for high-value low-volume products
Despite the challenge of getting these strategies right, it might be easy to assume that ultimately most brands would require largely similar anti-counterfeiting and anti-diversion approaches - regardless of the sector in which the individual organisation operates.
However, many of the luxury brands producing high-value products in relatively low volumes, such as high-end cosmetics, fragrances, art, leather goods, eye-wear and alcohol, rely on processes that are still largely finished and packed by hand. This presents a fundamentally different set of brand protection requirements when compared to organisations with high-volume, automated production lines.
Superficially it may seem that it would be difficult to incorporate new security and anti-counterfeiting technologies into a hand-packing environment. However, for those high-end brands where the final stage of packaging is done manually, there are new technologies becoming available that will allow them to simply authenticate their products at the point of manufacture or packing.
This ability of luxury brands to incorporate new scanning technologies as part of the hand-packing process actually presents a significant opportunity for them to implement the latest highly secure covert technologies in a way that suits their products and processes.
No one-size-fits-all
The fundamental differences between a high-volume automated production line and a low-volume hand-packing environment mean that an all-encompassing security solution is unlikely to be directly applicable to both ends of the spectrum.
For technology providers such as Ingenia, it is important to bear this in mind and ensure that security technologies can be implemented for manual production lines as well as highly automated production facilities. There is a major opportunity for technology vendors and system integrators to provide anti-counterfeiting and anti-diversion solutions that deliver a variety of complementary technologies that can still be tailored and implemented in a flexible manner.
When it comes to providing the highest levels of security and brand protection there really is no such thing as a one-size-fits-all solution.