Nine ways to circumnavigate the supply chain impacts of Brexit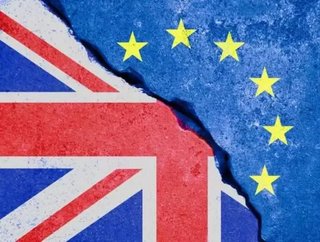 Although the dust is settling following the immediate aftermath of the UKs Brexit vote, it is still too early to know the long-term effect, particularly...
Although the dust is settling following the immediate aftermath of the UK's Brexit vote, it is still too early to know the long-term effect, particularly as much of it will depend on the terms that are negotiated. However it is possible to look at some potential outcomes based on the facts we have, combined with our supply chain experience. The following nine points are all key to consider:
1. Trade tariffs
The European Union (EU) is Britain's largest trading partner. Depending on whether the UK undertakes a 'hard' or 'soft' Brexit, it may need to renegotiate in excess of 100 trade agreements. This will be a costly and time-consuming exercise leading to an increase in the UK's trade tariffs with other EU nations, and reduced cross-border movements as they become less competitive.
While trade links with non-EU nations are on the agenda, consensus seems to be that these will depend on what 'deal' the UK agrees with the EU.
2. Exports
Reduced exports from the UK will decrease the need for general European logistics services, although specialist service offerings may see a rise in demand in response to the need to optimise supply chain efficiency.However, the subsequent increase in fees that they will be able to charge will push up costs for the end user, unnecessarily removing competitive advantage.
3. Customs
Customs and border control processes are likely to be more complex and meticulous, and therefore slow, as a result of the UK's non-EU status. Delivery timings will increase correspondingly as will the administration required to support border control, with a corresponding negative impact on cost.
However, this may offer the chance to diversify into new logistics systems allowing users to capitalise on real-time feeds. Such systems would generate opportunities for proactive decision-making and drive benefit back into the supply chain by enhancing customer service and reducing administrative burdens, for example.
4. Transport regulations
UK logistics companies operating in EU countries will need to comply with European transport and road safety laws.Regulations and standards currently administered by the EU include those around seatbelts, vehicle speeds, the Working Time Directive, and vehicle emissions.
But although increased regulation could have a negative impact going forward, speculation suggests that a decrease in EU oversight would allow for more UK-centric laws and decreased regulation, allowing businesses to operate more effectively.
5. Technology investment
Typically UK logistics companies will either have to invest in new technology or absorb an increase in administration to ensure they can handle the amplified complexity of imports and exports. This, along with a rise in trade tariffs, will increase operating costs for logistics companies.
Seen from another perspective however, this could provide an opportunity to redesign dated logistics processes allowing organisations to take advantage of developments in technology and drive optimum performance from new systems.For example, collaborative platforms now exist for the interactive management of customs processes.Such systems allow multiple users to update live information in real time, which optimises operational effectiveness and visibility.
6. Supply chains
Delays due to inspections will be more likely, reducing the performance and reliability of the overall supply chain.To dissuade customers from finding alternative sources for a product, logistics processes will need to be redesigned, for example by increasing buffer stocks to ensure streamlined supply, or collaborating to form multiple sourcing cross-border partnerships.
7. Currency changes
A weakened pound artificially increases the cost of fuel, a significant expense in the logistics industry and therefore another challenge to productivity.
On the flip side, the weakening pound could make the UK an attractive place from which businesses could export.
8. Changing workforce
Tighter migration controls and rules for EU workers currently resident in the UK could lead to driver shortages.
But fewer European drivers being available may promote operators' commitment to driverless vehicles.Testing of automated 'HGV trains' is ongoing and these could become a reality in the near future for example.
9. Further automation
Extended warehouse management systems are already enabling organisations to benefit from automated processes, such as Automated Guided Vehicles (AGVs), or 'robotics', voice picking and RFID systems that reduce manual effort and provide information in real-time to inform better decision-making.The likelihood is that such trends will continue, potentially driven by labour constraints.
In conclusion, it is still very difficult to draw a definitive conclusion as to what Brexit means for UK trade and business.  But it seems fair to assume that ongoing advances in logistics, supply chain and warehousing technology are the key to circumnavigating the potential impacts.
Supply Chain Digital's September issue is now live. 
Follow @SupplyChainD on Twitter.
Supply Chain Digital is also on Facebook. 
Jim Lodwick is Transportation Consultant at Rocket Consulting