News round-up: Supply chain, procurement, logistics & tech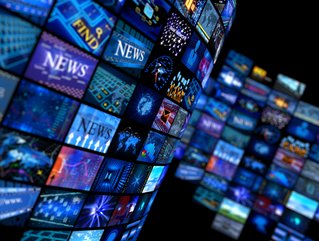 Amazon Business scheme boost for procurement; Tesla blames China lockdowns for Q2 woes; IBM's Hinish urges businesses to help consumers be sustainable
Amazon Business 'Buy Local' scheme is boost for procurement
Amazon Business has announced the launch in Europe of its new Buy Local feature, giving chief procurement officers and their teams the ability to identify sellers on a city level, make local purchasing decisions, and invest in local businesses.
Last mile logistics 'hot area of supply chain investment'
An in-depth report into investment opportunities in supply chain suggests the fragmented tech services market is ripe for private equity investment, to drive scale and value in established companies.
Tesla blames China lockdowns & supply disruption for Q2 woes
Tesla deliveries down by almost 20% on record quarter, as the e-car maker's Shanghai Gigafactory is hit by lockdowns, and supply disruption & inflation bite.
See change as opportunity, Oracle tells supply chain chiefs
Computer tech giant Oracle publishes paper exploring ways supply chain chiefs can turn change into opportunity 'by engaging and inspiring employees'.
Top 10: Sustainability speakers at Supply Chain LIVE
Top ten industry expert sustainability speakers that appeared at BMG's Procurement & Supply Chain LIVE: the Risk & Resilience Conference.
Asia & Europe air, road & rail logistics news round-up
FedEx strikes APAC e-commerce partnership with eBay; DHL Parcel UK's £482mn e-commerce move; Boeing opens giant Australia distribution centre.
Help consumers be sustainable, IBM's Hinish urges businesses
At Procurement & Supply Chain LIVE, IBM's Sheri Hinish discusses the barriers to environmental sustainability & how organisations help customers be green.
Circular supply chain 'can ease manufacturing problems'
New, used, reconditioned and obsolete industrial automation spares is just one way the circular economy can help manufacturers mitigate supply chain woes.
End-to-end visibility 'vital for managing field-service ops'
Brad Hawkins, Chief Solutions Officer at field-service SaaS provider ServicePower on how data capture is providing visibility in a hybrid working world.