News round-up: strategic & sustainable digital supply chain
By Charlie Steer-Stephenson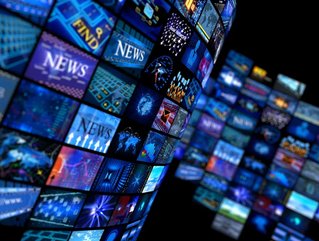 Digital transformation - Ivalua; Sustainability - Board International & UBQ Materials; Using technology to build a sustainable and resilient supply chain
Improving supply chain management with IoT technology
We explore how IoT can help the supply chain face the challenges caused by ongoing geopolitical conflicts, trade wars and the COVID-19 pandemic aftermath. Ultimately, by facilitating transparency and automation throughout the supply chain, IoT technology helps organisations make the most cost-effective and timely decisions.
Microchip technology, from creation to supply chain shortage
The ongoing semiconductor (chip) shortage continues to cause issues for the global manufacturing industry. Initially aggravated by the COVID-19 pandemic as many global industries were put on hold, the disrupted chip supply chain directed attention to a previously overlooked fact: our increasingly globalising and digitalising world relies on microchips to function. Here, we outline the transformative history of this 20th century invention.
Advancing the digital supply chain with strategic sourcing
As supply chain disruptions continue, strategic sourcing is one way companies can enhance sustainability and resilience – and drive the digital transformation at the same time. It's clear that businesses who support the transition to a digital supply chain will be in the best position to face ongoing challenges, and be successful and sustainable in the long-term.
Q&A with Ivalua's Global Head of Manufacturing Sundar Kamak
We chatted to Ivalua's Sundar Kamak about how manufacturers can tackle ongoing supply chain disruptions through risk management and digital transformation.
Optimising packaging to overcome supply chain disruptions
Due to changing regulations and unpredictable disruptions, companies are being urged to be proactive, rather than reactive, in their supply chain management. This includes the logistics of packaging material stock – a key concern for many retail and e-commerce businesses along the supply chain. Ultimately, we look at how managing inventory operations with the help of technology and AI is key to building an efficient, sustainable, digitised and resilient supply chain.
Board International's Head of Supply Chain David Food, Q&A
We spoke to Board International's David Food about how ethical and sustainable right-shoring (locating a business's manufacturing operations in the most cost- and time-effective place) is an effective solution for current supply chain disruptions.
UBQ Materials' circular approach to the supply chain
Each year, humans worldwide produce 2 billion tonnes of municipal solid waste (MSW), a figure expected to double by 2050. Israel-based UBQ Materials was founded in 2012 to solve the challenge of material end-of-life. The company has developed advanced materials as a circular approach to managing otherwise non-reusable waste items, by converting the unsorted stream of household waste into 'UBQ', a climate-positive raw material that can substitute for petroleum-based resins.