New supply chain solutions: project44, Unilog & Manhattan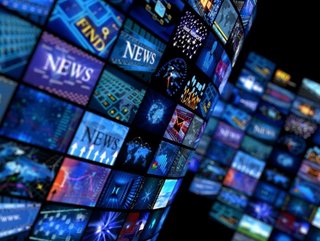 project44 launches supply chain collaboration platform; Unilog's supply-chain-as-a-service product; Manhattan unveils RFID 'store of future' solution
project44 launches supply chain collaboration platform
Supply chain visibility platform project44 has announced a new retail ecosystem partner collaboration designed to minimise the impact of disruption on customer experience.
The company has partnered with analytics software specialist SAS, to demonstrate how supply chain modernisation helps retailers, consumer goods manufacturers and e-commerce companies "gain a competitive advantage by improving collaboration, sustainability and shipping costs," said Bart De Muynck, project44's Chief Industry Officer.
He added: "These volatile times require a different way of thinking. Retailers know how a purchase goes from raw material to a store shelf or consumer's door, but supply chain visibility technology enables them to track, manage, measure and optimise every step of that journey in real-time.
"Our work with SAS is key to unlocking the most resilient and efficient logistics operations possible. Visibility is an important step toward digitising logistics workflows and training AI to make decisions that reduce costs and satisfy customers."
Unilog announces supply-chain-as-a-service product
Supply chain specialist Unilog has launched a supply-chain-as-a-solution-service (SCaaS).
Called Ucontrol, the service provides visibility to all parts of the supply chain "with the highest standard of data accuracy", says the company.
Ucontrol combines the capabilities of Unilog's cloud-based customizable digital supply chain platform, Logivice, with iSIM, the next generation of SIM technology.
Ucontrol can set temperature thresholds, estimate times of arrival and offer real-time event notifications concerning goods that are en route.
"This allows decision-makers to proactively resolve supply chain issues before they even occur, and before correcting issues adds heavily to the company's logistics expenses," says Unilog CEO Osi Tagger.
She adds: "Ucontrol is focused on user experience. It simplifies data delivery, making it easy for you to access your supply chain operations."
Unilog is 4PL global supply chain management company specialising in global fulfilment and mission-critical spare parts service logistics.
Manhattan unveils RFID 'store of future' solution
Supply chain and omnichannel tech company Manhattan Associates has unveiled its vision for an RFID-powered store.
RFID tags use radio frequency to search, identify, track, and communicate with items and people, and create an important part of the network that is behind the Internet of Things.
Manhattan's solution, called Active Omni, expands its support of RFID tags for automating and streamlining retail processes including inventory counting, receiving, picking, checkout, return and exchange.
"With this new solution, retailers can make more-accurate promises, increase conversion rates and maximise inventory exposure for selling," says Amy Tennent, Senior Director of Product Management for Manhattan.
"Retailers are increasingly depending on their stores to fulfil both in-store and online orders," she adds. "But their ability to do so is often hindered by poor store inventory accuracy."
She adds: "In active store environments, it's common for merchandise to be moved by customers or even misplaced by store staff. Using handheld RFID devices to direct store associates to the precise location of tagged items, our solution reduces inventory shortages and time spent hunting for missing items."