New global issues focus of Gartner supply chain symposium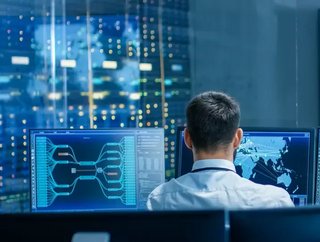 Remote Gartner supply chain event for Americas delivers insight on securing competitive advantage in a new-normal world
A virtual version of the Gartner Supply Chain Symposium/Xpo Americas is taking place from October 25-27. The event's program has been shaped by the need for supply chains to deliver competitive advantage in a shifting global landscape. 
Gartner confirmed that concerns over the Delta variant of Covid led to the decision to go remote this year.
Bart De Muynck, Gartner VP research and conference chair, says the symposium is designed to deliver "advice and strategies upon which you and your team can build a pragmatic, agile and resilient path forward". 
Gartner event targets CSCOs
He added that the program will cover all critical supply chain roles that report into chief supply chain officers.
Event categories include: Chief supply chain officer (CSCO) strategy and leadership; supply chain planning; sourcing and procurement manufacturing and quality: logistics and customer fulfillment; retail and consumer packaged goods (CPG); healthcare; hi-tech and industrial; technology; customer experiences; and diversity, equity and inclusion. 
Among events that took place yesterday (October 25) was an analysis of new solutions to high-impact disruptions. Solutions included sharpening organisation focus, tapping into workforce creativity and passion, and deepening ecosystem partnerships.
Under discussion too was meeting the 'new normal' demands of today's world, with a focus on incorporating regional supply chains without impacting on existing global networks
The US government's role in supply chain also came under scrutiny. Gartner analyst Eric O'Daffer chaired a round-table discussion on increased government involvement across all industries in the wake of significant global supply chain disruption. Ideas were shared on how organisations can plan for variable levels of government involvement, across calm and volatile periods.
Americas supply chain case studies
Yesterday also saw insightful case studies in the retail and CPG category. 
Nike's VP of demand and supply management, Amy White, explained how the company has moved from a wholesale-centric to a consumer-centric supply chain. She described how Nike uses predictive analytics and next generation platforms to connect end-to-end value chain decisions with one-to-one consumer demand.
Another case study involved recreational clothing and equipment specialist, REI. The company's senior project manager, Tiffany Thompson, discussed the challenge for retailers of aligning planning and execution across varying planning horizons. She showed that, done well, it can help improve business performance. 
Today's events tackle a broad church of supply chain issues. One is the future of supply chains in a world reshaped by Covid, Brexit and societal division. 
Eye tech trends, Gartner urges manufacturers
Another is top technology trends for manufacturing operations, hosted by Gartner analyst, Simon Jacobson. He insists that - to stay ahead of the competition - key supply chain stakeholders need to focus on the so-called megatrends that are likely to disrupt manufacturing operations in the next five years. 
Upcoming symposium topics include extending supply chain segmentation upstream from logistics into manufacturing. Gartner analyst Michael Dominy will be exploring how manufacturing strategy leaders are under pressure to support scale, customization, and variability. 
Meanwhile, senior principal Gartner analyst Sam New will probe the relationship between brand owners and external manufacturers - and how this requires not only focus and leadership but also a particular type of talent. The session is designed to help leaders develop, acquire and retain talent by defining clear career paths for external manufacturing, management and governance.
Also part of the event is the CSCO Circle. This is an exclusive program designed for supply chain leaders to explore new strategies, share innovative ideas and grow their community of peers. As an exclusive virtual experience, application and approval are required for participation. 
The full supply chain symposium agenda is available on the Gartner website. Also on the site is registration and pricing details.