Multiple suppliers: holistic rather than isolated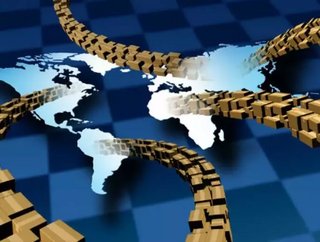 By George Davies, CEO, MooD International Client outsourcing is changing. There is a move away from the one-supplier model to a 'best of breed. T...
By George Davies, CEO, MooD International
Client outsourcing is changing. There is a move away from the one-supplier model to a 'best of breed'.
This new multi-supplier approach offers clients flexibility and efficiency but presents a new level of complexity - how do companies best manage the increased numbers of 'moving parts' that need to work together to achieve the necessary business outcomes?
How can each supplier be clear on their contribution to those business outcomes? And then, who and how is the 'white space' between and across suppliers actively managed to reduce business risk? 
Access to dynamic and up-to-the-minute information across a range of business functions is critical to managing complex contracts and limiting risk.
Supply chains span the globe and a disruption to one part, whether due to loss of production or rise in material costs, can clearly impact product supply on the other side of the world.
The key to managing this complex interplay of factors is having technology which ties the inputs of suppliers into the overall business outcomes of the organisation. No business unit works in isolation; finance affects operations, marketing affects production demand. It is essential to take a holistic view of the business, rather than viewing each unit in isolation.
By linking business processes to the key data of an organisation, the outcomes and effect of any changes can be managed, thus offering suppliers the opportunity to show they are at the sharp end of delivery and give clients confidence that they can manage risk when moving their business from a single big supplier to multiple specialist providers.
When multiple suppliers are then tightly coupled with the outcomes and capabilities sought after; resource, cost and timeline can be completely understood by both supplier and client alike and managed accordingly.
As businesses look to become more agile and respond more quickly to market demands, this brings another challenge for suppliers. In the global environment companies are looking to expand into new markets and want to partner with suppliers who can cope and respond to changes quickly.
To respond to changes it is first important to know the current situation and to benchmark this position. Only then is it possible to know what must be done to achieve the desired business outcomes.
And it's not enough to have narrow metrics in SLAs, if innovation is one of the aims of an outsourcing agreement then this too must be brought into the agreement.
The truly innovative outsourcing relationships are now going one step beyond what is happening now and into causal modelling, looking at what will happen if one part of the supply chain is changed and the effect this will have on the other parts of the business.
As outsourcing moves beyond the old 'mess for less' model, the idea of partnership becomes ever more important. Clients and suppliers must work together to ensure the best business outcomes. An open and ongoing dialogue between all parties is necessary to make sure that each gets the best results from the outsourcing relationship.