MSDUK: Challenges, risks and real opportunities for a truly inclusive supply chain
By Mayank Shah, Founder and CEO, MSDUK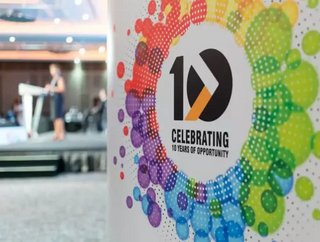 Diversity within the workplace is something that many businesses today strive for. They want teams made up of people from different backgrounds and diff...
Diversity within the workplace is something that many businesses today strive for. They want teams made up of people from different backgrounds and different cultures because of the benefits that they bring in terms of ideas as well as more efficient ways of working.
The same is true of a company's supply base with many recognising the benefits that a diverse supply base can bring. An inclusive approach to sourcing brings innovation, positive disruptive new products and services,  mitigates risks within supply chain, drives competitive advantage and removes all biases making procurement transparent and sustainable. However, when sourcing teams are always under pressure to deliver cost savings, support a heightened risk agenda and drive consolidation, an inclusive approach becomes wishful thinking!
Minority Supplier Development UK (MSDUK) was established by Mayank Shah, Founder and CEO in 2006 as UK's first corporate-led organisation that encouraged large private sector firms to drive inclusive procurement behaviour and engage with ethnic minority owned businesses (EMBs). 10 years on, they have worked with sourcing teams of over 100 large firms, more than 500 sourcing professionals and nearly 1000 small and medium size businesses owned by ethnic minorities with a combined turnover in excess of £1bn employing over 13000 people.
In addition, they have organised 84 industry specific meet the buyer events, hundreds of learning sessions and five global conferences. All these efforts have generated over £100m of business for EMBs and made a huge socio-economic impact within the communities they are located, creating and sustaining hundreds of jobs in those places.
Large firms have in return got access to a new, improved and innovative supply base, but what is more important is that these ten years of real stakeholder engagement has left big lessons – good and bad and proven without doubt that if done smartly and diligently, inclusion of diverse owned SMEs brings real tangible economic and social benefits for everyone in the supply chain.
Some of the household brands that are part of MSDUK and driving inclusive procurement within their supply chains include IBM, Coca-Cola, Citi, Barclays, Cummins, CBRE, EY, KPMG to name a few. Its extended network of over 3000 EMBs' represent cross section of industries, including FM, technology, engineering, recruitment, marketing, digital, food and construction.
Over £100m worth of business success over last 10years has been in areas of clinical research, recruitment of technical and scientific staff, hospitality, workwear, commercial cleaning, energy efficient lighting systems, management and consultancy as well as construction and FM. Some of the case studies can be found here.
MSDUK is set to enter the next decade with ambitious plans to extend its operations in select countries in Europe with Germany and Ireland in 2017 and building its global network (www.gsda.global) with partner networks in Australia, Canada, China, South Africa and the USA. In Feb 2017, MSDUK, in partnership with Accenture and CVM Solutions will be launching the UK's first ever supplier diversity benchmarking tool that will allow organisations to measure their supplier diversity performance against the best in industry and the country.
Dos and don'ts
Mayank Shah, Founder and CEO, when asked to pick two things that have worked and two things that have not worked to make supply chain inclusive, said:
THINGS THAT MAKE INCLUSIVE SUPPLY CHAIN EASY TO ACHIEVE:
The desire for new products and services to support both members client growth / satisfaction and internal efficiency: One of the most critical factors to drive supply chain inclusion is the desire from every single procurement/sourcing team member- from top to bottom- to have the  belief that bringing new products and services, breaking the status quo and working with SMEs' that bring  new ideas and innovation will improve internal efficiency. Yes, inclusive procurement is a 'good thing to have' but what is more important is that it adds 'value'. 
Corporate endorsement/commitment and individual passion:  In my 10 years of working with 100s of large purchasing organisations, many have done extremely well but at the same time there are many organisations that never succeeded in introducing and engaging with EMBs/SMEs. What made some organisations succeed and benefit from inclusive approach? Well, one commonality those organisations had was endorsement and commitment on supply chain inclusion from top management but more importantly it was driven by passionate people within the sourcing team. You have to get both- the top level commitment and individual drive to make inclusion a reality.
THINGS THAT MAKE INCLUSIVE SUPPLY CHAIN A NON-STARTER:
Client push with no self-belief (ticking the box): I mentioned earlier about many organisations that we worked with that never succeeded in getting anywhere with their supplier diversity /inclusion programme and in many cases, it was just a 'tick box' exercise.  These organisations only engaged because of client demand, asking them questions in tenders and in performance reviews about their supplier diversity programme  which lacked a coherent strategy, top level commitment and individual drive to deliver results!
Project and not a process: Supplier Diversity/Inclusion, if taken as a fixed term project managed by individuals on ad-hoc basis, hardly brings any success. Procurement has to make inclusion part of the sourcing process, invest in educating buyers as well as tier 1 suppliers, make it part of procurement strategy and allocate budget/ resources to manage it. If it is taken up as a project, it will not work!
More information on MSDUK can be found on www.msduk.org.uk .
About Mayank Shah
Mayank Shah is the founder and CEO of Minority Supplier Development UK Ltd (MSDUK), UK's leading non-profit, corporate membership, supplier diversity advocacy organisation, driving inclusive procurement practices in corporate supply chains through introduction of ethnic minority owned businesses (EMBs) in the UK. Now in its 10th year of operation, Shah has led MSDUK to become one of the leading supplier diversity advocacy organisation outside of the USA and has worked with over 100 global corporations to help them set up supplier diversity programmes in the UK. MSDUK's extended business network reaches out to over 3000 ethnic minority businesses in the UK and has helped generate over £70m worth of business so far for EMBs from MSDUK network.
Shah has presented and spoken about inclusive procurement as a business imperative at national and international conference in the USA, South Africa and across Europe.