Moglix raises $23mn in its Series C funding round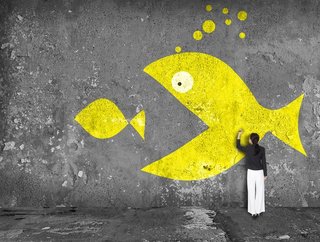 Founded in 2015, Moglix has fully disrupted the supply chain and manufacturing industry across India. Connecting...
Founded in 2015, Moglix has fully disrupted the supply chain and manufacturing industry across India. Connecting manufacturing OEM's and resellers with equipment buyers, the company has gained $23mn in Series C funding, led by existing investors Accel Partners, Jungle Ventures, Venture Highway, ex-Vice President of Twitter, Shailesh Rao and more.
Impressively, the start-up has also received the support from the former chairman of manufacturing juggernaut Tata Sons Ratan Tata.
As the B2B industry continues to boom across the country, Moglix is keen to tap into this growth and transform its manufacturing and supply chain capabilities. At present, the country accounts for 90% of transactions, according to TechCrunch, leading the business to explore international markets.
With 10 centres scattered around India, catering to B2B, B2C and manufacturing businesses, its operations are supported by more than 5.000 suppliers and SME's. Set to utilise sophisticated data analytics to further its SaaS procurement services and logistics networks, its vision is to deliver world-class, digitally led, supply chain solutions.
See also
"The funds will play a critical role in fuelling our expansion efforts by optimising efficiencies in our focus areas such as technology innovation, analytics and building a wide logistics infrastructure network," said Rahul Garg, founder and CEO, Moglix. "We are now focused on our next phase of growth across diverse markets. We will continue to bring in new talent and strengthen our talent base."
"Today, the manufacturing sector is $300bn in size and has the potential to reach $1trl by 2025. We foresee immense potential and scope of innovation in the B2B commerce space. We have seen rapid adoption of Moglix MRO Buyer Terminal and Digital Supply Chain products across auto, FMCG and heavy engineering customers. This enables our clients to have enhanced transparency and visibility for their indirect and direct procurement spend and contracts across plants.
We expect to have 18-25 distribution centres over the next 12-15 months, up from our current 10 hubs.," he added.
Raising $12mn in Series B funding, the company continues to make significant financial gains, and has recently been recognised by Deloitte's 14th Technology fast 50 India programme. Awarded first place, the company is the second company since 2005 to achieve a growth exceeding 10,000% as a result of its impressive revenue growth.