MIQ to provide logistics for Impact Fluid Solutions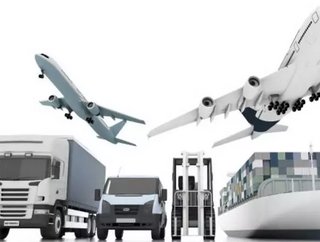 Follow @JosephWilkesWDM Global logistics company MIQ Logistics has announced a new, multi-year service agreement with Impact Fluid Solutions, a provide...
Global logistics company MIQ Logistics has announced a new, multi-year service agreement with Impact Fluid Solutions, a provider of specialty chemicals to the drilling fluids, completion fluids and cementing markets around the world.
MIQ Logistics will provide global supply chain solutions services for Impact Fluid Solutions' products, including coordination with their suppliers to receive inbound freight at the new distribution facility in Houston, Texas, warehouse management and value added services and ultimately management of the outbound shipments across all transportation modes to locations around the globe.
The aim is to give Impact Fluid Solutions greater control over their transportation spend, increased visibility to their supply chain and a modern, state-of-the-art facility strategically located near their suppliers, customers and ports.
The facility was designed to meet the specifications of Impact Fluid Solutions' business requirements and staffed with MIQ Logistics personnel less than a mile from the MIQ Logistics Global Services Center.
Ashley Donaldson, Director of Customer Service at Impact Fluids Solutions, said: "We chose MIQ Logistics to support our business due to their expertise in addressing the specific challenges of our industry, the professionalism of their staff and their commitment to our success. MIQ Logistics has a broad portfolio of logistics services and the demonstrated ability to scale our solution as our organisation grows.
MIQ Logistics is a global logistics company headquartered in Overland Park, Kansas, US with offices in North America, Asia, Europe and Latin America. The company works to tmprove the transportation network and overall supply chain efficiency of companies by offering flexible logistics solutions supported by Web-native technology and global logistics management capabilities.
John Carr, President and Chief Executive Officer of MIQ Logistics, said: "As the leading logistics provider in the mining, energy and project logistics industries, we are honored and eager to apply a broad range of supply chain capabilities to Impact Fluid Solutions.
"As with any business award, our primary goal is to deliver innovative and reliable supply-chain and logistics solutions, ensuring our customers have the highest level of confidence in our company."