Minimum order thresholds create fickle customers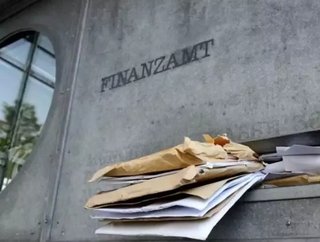 Nearly a third (31 percent) of UK online shoppers shopped elsewhere as a result of encountering minimum order thresholds, according to the JDA/Centiro C...
Nearly a third (31 percent) of UK online shoppers shopped elsewhere as a result of encountering minimum order thresholds, according to the JDA/Centiro Customer Pulse 2016 Report conducted by YouGov.
 
Of those people who had ever bought an item online, 33 percent chose an alternative delivery/collection option (even if it was less convenient / took longer). However, 29 percent bought more items to exceed the minimum order threshold. These findings follow separate JDA/PwC research earlier in the year, which revealed that 39 percent of global retail CEOs planned to raise the minimum order value for free home delivery and 31 percent said they would charge for Click & Collect.
'Last-mile' issues continue to be a major pain point
The Customer Pulse Report 2016 reveals that there has been an increase in UK adults experiencing problems with online orders; 53 percent said they had experienced a problem with an online order during the last 12 months compared with 47 percent in 2015[1]. Of those respondents who had experienced a problem, late deliveries (42 percent) and missed deliveries (36 percent) continued to be the biggest issues.
Worryingly, there was an increase in those respondents who had received incorrect (21 percent - up from 15 percent in 2015) or damaged items (26 percent - up from 22 percent in 2015). Indeed, respondents are displaying a continued intolerance of service issues; on average 73 percent of UK adults stating that as a result of a poor online home delivery (80 percent) or Click & Collect experience (66 percent) they would be likely to switch to an alternative retailer when next shopping for products online - this is an increase from 71 percent in 2015.
"Raising minimum order values and charging for Click & Collect orders is a big consideration for retailers as they look to boost the profitability of their online operations. However, as our research findings show, retailers must recognise that different customers are reacting differently when such restrictions are thrust upon them. This split in reactions suggests retailers need to segment their customers in order to tailor services offered to them," said Jason Shorrock, vice president, retail strategy EMEA at JDA.
"Last-mile delivery and collection issues continue to be major pain point for many retailers, and solving these problems is both an economic and operational challenge. Retailers are making considerable investments in their delivery and collection offerings, yet at the same time the majority of customers still expect the fulfillment of online orders to be free of charge."
Who is responsible for resolving delivery problems?
When asked, 60 percent of UK adults online thought that the retailer should be responsible for resolving delivery problems, compared to only 33 percent who believed it should be the delivery company. When it came to consumers' experience of getting the issue resolved, 66 percent of those respondents who had encountered an issue said they had received a good experience.  However, there was still a substantial 26 percent that said they had a poor experience.
"Retailers need to be more confident in their last-mile capabilities, otherwise these issues will continue to reflect poorly on the overall brand experience customers receive. This is one of the reasons we have seen the likes of Amazon bring more of its delivery function in house over the last 12 months," said Niklas Hedin, CEO of Centiro.
 
"Today there are greater pressures on retailers' delivery capabilities than ever before and if customers' expectations aren't met, they will simply shop elsewhere in the future. Through improved visibility into delivery networks retailers can help ensure that customer promises are kept. In the future, predictive analytics will also help retailers and delivery companies pre-empt problems before they happen, taking the customer experience to the next level."
Click & Collect continues on an upwards curve
Click & Collect continues to be increasingly popular among online shoppers, with 54 percent of respondents stating they had used it over the past 12 months, representing an increase from 49 percent in 2015. Of those that have used Click & Collect, avoiding delivery charges (59 percent) remained the most common reason for doing so, followed by it being more convenient than home delivery (54 percent).
Despite the popularity of Click & Collect, 45 percent of UK adults who had used the service had encountered an issue (a slight reduction from 47 percent in 2015). Of those who have encountered issues, the most commonly cited were long waiting times dues to a lack of staff (35 percent), staff being unable to locate items in-store (32 percent) and no dedicated Click & Collect area in-store (17 percent).
Dealing with 'serial returners'
Nearly two-thirds (63 percent) of UK adults online stated that the ease of being able to return items factors into which retailers they shop online with. However, the research also revealed that there is differing customer behaviour around returns. For non-grocery items, 36 percent of respondents stated they don't return any items in an average year, 32 percent return up to two items, and a further 23 percent return three or more items.
Of those respondents who had returned items purchased online, 42 percent said they had done so as it was not what they were expecting. A further 34 percent stated the item was faulty, while 19 percent admitted they had ordered several alternatives with the intention of returning the items they did not want.
 
"Returns continue to put stress on retailers, both from an operation and margin perspective. Successfully managing their return levels continues to represent a challenge for them.  Retailers need to especially understand those 'serial returners' that buy multiple items with the intention of returning the goods they do not want. This is very expensive, so these shoppers need to be encouraged to come into store more often or only be offered a limited number of free returns," continued Shorrock.
"Retailers are increasingly offering alternative fulfillment options to better serve customers, but they do have to take care to manage this increased operational complexity in a profitable manner.
"The successful and profitable retailers will be those that segment their customers and align this insight with their supply chains, to help deliver a better and more cost efficient service to customers." 
 
Supply Chain Digital's June issue is now live. 
Follow @SupplyChainD and @MrNLon on Twitter.