Millennials "engaged, enthused and committed" to working in supply chain industry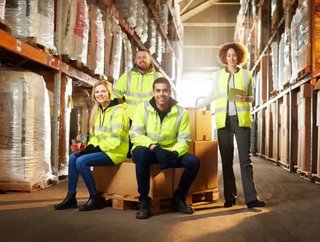 Millennials are focused, engaged, enthused and committed to working in supply chain management, and consider the sector a sought-after, dynamic and rewa...
Millennials are focused, engaged, enthused and committed to working in supply chain management, and consider the sector a sought-after, dynamic and rewarding long-term career choice for professionals in their 20s and 30s.
That's according to a new report published by industry body APICS and carried out by Peerless Research Group.
"The results of the report are eye-opening, especially when compared to the more senior supply chain professionals in leadership positions, who were part of a previous study from APICS and SCMR in 2016," said APICS CEO, Abe Eshkenazi, CSCP, CAE, CPA.
"We see that more millennials started their career in supply chain, are moving around less, are highly satisfied with their jobs and see more opportunities for advancement in the field."
Seventy-five percent of survey respondents began their careers in supply chain management.
This is in stark contrast to Gen X and Baby Boomer supply chain professionals, who didn't plan for or intend to work in the supply chain field, millennials have a keen interest in the field, having completed coursework, internships and often undergraduate and graduate degrees in supply chain management and logistics.
Millennials also demonstrated more stability and less movement from one company to another. Sixty percent of respondents still work in the same area in which they began their supply chain careers, with 38% having worked for just one employer their entire career and another 31% for only two employers.
Diversity topped the list of what millennials consider most important about the field and the companies for which they work.
SEE ALSO:
Eighty-five percent noted that supply chain involves a diverse workforce and encompasses people of all types, which additional findings that more women are now entering the field also reflect.
Respondents were roughly two-thirds male (61%) and one-third female (39%), compared to the 2016 survey of senior supply chain leaders, in which 76% of respondents were men while only 24% were women.
However, just as earlier research of senior managers in 2016 showed a pay gap between males and females, there is a gender wage gap among millennials. Men and women start at roughly the same salary, but the disparity grows larger as they move up the career ladder.
This disparity is chief among complaints from millennials surveyed, along with frustration around the attitude towards millennials by older generations in their organisations and a disconnected feeling from the big picture or a lack of purpose in the workplace.
"Despite some noted frustrations, millennials are continuous learners and fast movers who are eager to advance," Eshkenazi concluded.
"To address the ongoing skills gap, industry expectations, priorities and communication styles must adapt to and embrace the different needs of this younger generation.
"Millennials are growing and learning on the job in an era of lean, optimized, end-to-end supply chains and are critical to the ongoing transformation of the industry."