McKinsey shares supply chain digitisation upskilling formula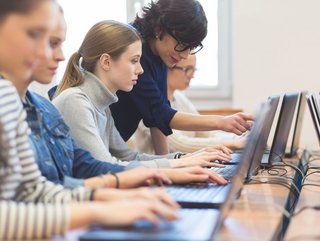 In follow-up to its 2021 Supply Chain Survey, McKinsey shares 5-point plan for firms needing to upskill staff as part of the digitisation process
An ongoing McKinsey study into skills requirements shows that, more than ever, companies need in-house digital supply chain talent to support digitisation efforts.
And to help organisations in their quest to plug the skills gap, McKinsey has published a five-point "capability building formula" based on action taken by businesses who have successfully upskilled their supply chain people.
The McKinsey formula has its roots in its 2021 Supply Chain Survey, in which virtually every one of the 71 global companies who responded said they were suffering a digital supply chain talent shortfall.
Since then, McKinsey has continued to measure the evolution of supply chain capabilities at hundreds of companies. Its survey data-set has more than doubled in size to 15,000, and it is this that prompted it to share its supply chain upskilling formula.
McKinsey supply chain upskilling: Knowing where to start
A major challenge faced by organisations is identifying the skills they need to develop and grow. In its 2021 global survey of supply chain executives, McKinsey found just 6% of the 71 companies that responded had a clear picture of strategically important skills and competencies.
While most organisations said they have skills building capability, only one in 20 felt they were well placed to build the skills needed to deliver on strategic aspirations.
McKinsey says many businesses end up relying heavily on contractors for specialised areas or projects and to fill immediate skill gaps.
McKinsey supply chain upskilling: Risks of outside labour
Report co-author, McKinsey Partner Knut Alicke, warns that such an approach carries the risk of using labour that is less skilled than the existing workforce, and that the only way for organisations to avoid this is to have a selection processes that identifies the best talent, or boosts the overall functional knowledge of its supply chain group.
"Companies that have a clear perspective of what they need regarding talent still rely on external talent to fill urgent gaps, but they also take a strategic approach to the develop­ment of skills across their existing workforce," says Alicke. "Organisations that invest in developing their people while launching a transformational change program see a higher success rate than those that do not, by a factor of up to fourfold."
The McKinsey report says that while designing a successful capability-development program is not easy, the experiences of exceptional companies shows that any such programme is typically built on five elements:
Focus on the skills that matter - something that is often hindered by a lack of understanding of what 'good' looks like, says McKinsey.
Use diverse and effective learning methods
incentivise participation and engagement
Set up the program to scale beyond the initial pilot
Drive for impact on the company's operating performance
McKinsey supply chain upskilling: What success looks like
So what does a successful supply chain upskilling program look like?
McKinsey's Alicke says: "Take the example of a high-tech company that's embarked on a large-scale, two-year effort to upgrade the skills of 3,000 employees, many of whom have been working in the organisation for 20 or 30 years.
"The company has no systematic program in place for experienced staff and has made only limited efforts to import external best practices. Its supply chain is underperforming too, with low service levels and significant order backlogs despite high on-hand inventory."
Alicke explains that as it embarks on supply chain transformation, the company designs a learning road map that structures the learning journeys into multiple stages.
"Initially, it focuses on building foundational supply chain knowledge that levels-up skills and establishes a common language across more than 3,000 members of the supply chain organisation," he explains.
Alicke adds: "This is delivered via video, allowing broad participation of the supply chain community and adjacent functions, as well as interaction with those who can take questions and ensure participants understand the material."
Next, he says, the company can focus on the development of functional expertise for the core group of approximately 1,400 supply chain professionals.
"This part of the curriculum covers principles for supply chain configuration and basic methods for inventory management, demand forecasting, and balancing of demand and supply through integrated sales and operations planning. Interventions included in-class and online self-paced sessions," says Alicke.
He goes on to explain that in-class elements can be led by expert trainers who can provide context, examples, opportunities "for open reflection, and answers to learners' specific questions".
McKinsey supply chain upskilling: Never stop learning
Finally, says Alicke, for a selected group of around 100 high-potential staff, the company develops a mastery-level program covering advanced concepts in supply chain management.
He says: "In addition to classroom and online learning approaches, this part of the program incorporates site visits to model warehouses and group discussions. Using a 'train the trainer' approach, a number of expert staff are encouraged to become faculty in the organisation's in-house capability-building academy, helping to develop the supply chain management skills of colleagues and members of adjacent functions."
In conclusion, the report says that developing the capability needed to run modern supply chains "takes time and commitment" and that the job "doesn't end when companies fill their immediate skills requirements".
"Companies need to continuously monitor the alignment between their capabilities and their strategic goals. When gaps appear, this continual awareness makes it easier to move rapidly to close them," the report says.