Master data management: 3 common misconceptions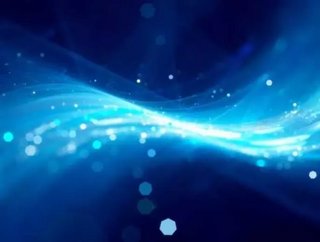 High-quality, easily-accessible data is crucial when it comes to optimising service parts inventory. When turned into information, data can deliver insi...
High-quality, easily-accessible data is crucial when it comes to optimising service parts inventory. When turned into information, data can deliver insights that can make or break your business. Leaders implement multiple systems, such as ERPs, CRMs, financial and warehousing software, to take advantage of every opportunity to collect data. This sounds good in theory: but what if these systems are left disconnected? It can lead to "dirty" data: inaccurate, inconsistent data that can severely harm a business. So how can you extract the right data that will benefit your business: the "golden records"?
The importance of central management
Many companies invest in sophisticated enterprise applications, that usually operate in different areas of the business and are rarely centrally managed. So when vital information is updated in one system, changes don't translate to other areas of the business. The lack of one single point of reference makes it difficult to make well-informed, strategic business decisions and can hurt a business in the following ways:
Slower time to market
Supply chain inefficiencies
Higher cost of compliance
Sales inefficiency
Misguided marketing efforts
Lost customer loyalty
A single data point of reference
Businesses need a single point of reference for all the dispersed data they may have, acting as the spider in the middle of a web, controlling the information that comes and goes from different environments and synchronising it to ensure conformity.
Master data management solutions understand the relationship between the data in each of the systems and acknowledge that some attributes (like factory costs and lead times, for example) are best maintained at the local level. Cross-referencing the attributes, they cleanse and validate the information to provide an accurate and complete picture of customers, suppliers and products. By creating these "golden records," the management team, users and customers can easily access and interact with a single, definitive and authoritative source of truth for the company. 
Advanced master data management solutions help maintain high-quality data that can provide a competitive edge. The better the data found in golden records, the easier it is to:
Enhance transparency and manage risk
Improve business performance
Acquire, retain and upsell customers
Forecast demand, trends and market fluctuations more predictably
Although master data management solutions are extremely powerful, many leaders routinely fail to uncover their full potential. They haven't taken time to learn the facts about the highly-specialised technology platforms available today. There are three common misconceptions:
Misconception #1:  Our ERP system provides standard, consistent data across our entire network.
Enterprise resource planning tools are not the be-all and end-all for data management, especially when it comes to the complicated aftermarket service parts industry. They are no longer the central source of data, and the volume and complexity of aftermarket data is generally too much for an ERP to handle. A tremendous investment is needed to integrate multiple suppliers and dealers with an ERP. And, it can take years to implement a robust master data management program using solely an ERP system. Gartner has projected that nine out of ten ERP projects will end in failure by 2018 with failed integration being one of the main reasons.
Companies using ERP for master data management don't enjoy a true view of their customers, products, and suppliers. Master data management is complex and a strong implementation requires specialisation that considers data domain, industry, use case, organisation, and implementation style.
Misconception #2:  We already have an acceptable Master Data Management solution.
Many companies do have some level of master data management but they fail to leverage all the system's capabilities. Cumbersome implementation cycles of the past are often to blame. They took a long time and exhausted available investment before all functionality was fulfilled. A quick audit of a company's data may reveal the consequences, such as large numbers of unclassified items, invalid ZIP or postal codes or an exceptional amount of error-prone records from one or more systems.
New strategies and tools allow for better taxonomy of data, easier integration to third-party data sources, and effortless updating. Plus, advanced analytics capabilities now make it much easier to monitor the MDM hub and produce predefined and custom reports with just a few clicks.
Misconception #3:  We can get through mergers and acquisitions easily enough without MDM.
Mergers and acquisitions within the industry create significant challenges for IT departments. Often, the systems being used by the newly acquired company are mission- critical or even superior to the parent company's solution. Thus, IT must integrate data and communication while simultaneously planning and implementing consistent software across the organisation.
A strong master data management solution can expedite the integration of new businesses and help identify IT improvement focus areas. Because a comprehensive MDM platform communicates with disparate ERP, supplier and CRM systems, it can bridge the gap during a merger and help the parent company to:
 
Gain visibility of all suppliers, customers and items
Consolidate and cross-reference data, such as supplier prices, to identify saving opportunities
Eliminate inefficient processes and coordinate the customer experience
Apply advanced analytics to identify revenue and cost-saving opportunities
It is critical for leaders in the service parts industry to understand their own data and how its quality can affect efficiency, customer experience, and overall revenue. In today's competitive environment, master data management is the key to making a pervasive and comprehensive impact on business.
By Gill Devine, VP Western Europe, Syncron
Supply Chain Digital's December issue is now live. 
Follow @SupplyChainD on Twitter.