The Mass Vaccination: A Struggle in Developing Nations?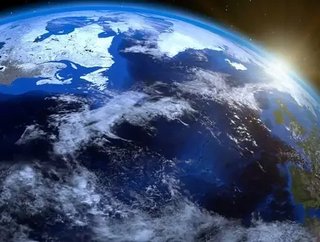 Should wealthy nations hoard or share? Find out all about the world's latest issue: the COVID-19 vaccine-access disparity...
Across the last week, we've had a lot of news about the myriad of companies rolling out new, hopefully, effective COVID-19 vaccinations ─ and , for example. In all of the articles you've no doubt read, you'll have seen a lot of countries mentioned; more specifically, the United Kingdom, United States, Germany, and leading European nations. The wealthier countries, you might say.
The term 'wealthier' is where we now have a new issue. Currently, leading Western countries have, essentially, cleared the shelves of the new vaccine. Due to supply chain issues during our era of pandemic, we've returned to a historic norm of stockpiling product, and so, leading nations have reserved doses of the vaccine that far outnumber their populations. On the flip side, poorer nations around the world are unable to acquire enough doses to innoculate their populations against the novel coronavirus. 
Preordering Non-Existent Supplies
To put the problem into a percentage basis: the majority of poor countries find themselves in a position where they might be able to vaccinate 20 per cent of their populations in 2021, while wealthy countries can immunise their entire population multiple times. 
As it stands, nations like Canada, the United Kingdom, and the United States have preordered the vaccinations, and are betting on certain manufacturers' ability to actually fulfil the orders ─ something that isn't guaranteed at this point. According to data analysis provided through , by , , and , If all of the claimed doses do come to fruition, the European Union could inoculate its residents (447.7 million) twice, the United Kingdom (66.2 million) and United States (328.2 million) could do so four times, and Canada (37.59 million) six times. 
"The high-income countries have gotten to the front of the line and cleared the shelves," said Andrea Taylor, a Duke researcher who is studying the contracts.
Some people are shaming the listed countries for their supposed greed, which I can understand ─ I'm sure you can too. It's potentially ill-founded shame, though. As an example, the United States has pumped billions of dollars into research, development, and manufacturing projects surrounding the COVID-19 vaccine, which has scaled up the scope and drastically sped up the quest for a cure. Just like any savvy business, however, the United States put a condition on their funding: that Americans would get priority access to all vaccines created on their land. Similar rules apply across the other countries mentioned. This is somewhat of a justification, I'd say. Let us know how you feel in the comments.
Who's Manufacturing The Vaccines? 
Let's jot down the order and preorder list of each nation, revealing the crucial manufacturers of the vaccines.
The United States
810 million doses have been preordered from AstraZeneca, Johnson & Johnson , , and combined. Potential expansions of these deals could push that number up to 1.5 billion doses. 
100 million doses have been acquired from Pfizer, with a potential addition of 500 million more on the table. 
The United Kingdom
The United Kingdom has claimed 357 million doses from all of the companies listed in The United States' receipt, with the addition of . 
There are clauses to allow for a further 152 million doses for the UK. 
The European Union
Undermining the Masses
As I've alluded to, already, the influx of orders from wealthier nations with expansion deals, the majority of countries find themselves unable to secure the necessary number of doses that they need to innoculate their own populations. Unfortunately, many of the lesser economically developed, second, or third-world countries haven't got the resources to spare, nor the manufacturing capabilities necessary to develop their own vaccinations and data projections suggest that it could take them until 2024 to obtain sufficient doses to fully immunise their populations. 
The Bright Stars in a Dark Time
Fortunately, there are some countries, companies, and individuals that have pledged their support to lower-income countries. Currently, Johnson & Johnson, whose vaccine ─ unlike others ─ is just a single dose (making it cheaper) has already pledged 500 million doses to low-income countries, by their own definition. Ergo, we don't actually know which countries will be able to access them, but it's probably safe to say that Johnson & Johnson will follow the average guidelines for what makes a country 'low-income'. I can imagine we'll see their vaccine rolled out across either Africa or the war-torn regions of the Middle East. Watch this space. 
China's Promise
On the country-side of life, China, which is currently ranked third in the 'which nation can manufacture the most vaccines' race, has also suggested that it intends to have a range of vaccines available to developing countries. Again, people aren't too sure where these will be available, but if you consider the manufacturing hub of the world's recent movements to maintain dominance over the industry, it would likely be safe to assume that The People's Republic will look to immunise the Southeast Asian region ahead of any others. China needs to do this to ensure their continued manufacturing, political (debatable), and supply chain dominance over the West and, more specifically, the United States. 
Nonprofits and W.H.O 
In further efforts to build up equality in the vaccination-space, the (W.H.O) and two nonprofits that are supported by Microsoft Founder and tycoon, Bill Gates, are working to procure approximately one billion doses for 92 poor or low-income countries and one billion to be given out to middle- and high-income nations too. This collaboration is known as '', which is co-led by Gavi, the Coalition for Epidemic Preparedness Innovations (CEPI), and W.H.O. The organisation is aiming to accelerate the development and manufacture of COVID-19 vaccines, and to guarantee "fair and equitable access for every country in the world." 
Hopefully, COVAX is a success ─ but, for now, it's anyone's game, and we'll have to check back in later. 
Contributing to COVAX
So, it's evident that huge wealth disparity is leading to absolutely massive vaccine access inequality. As these stark disparities become more visible, wealthier nations are being pressured to provide for those less fortunate ─ as they should. Currently, Australia, Canada, the European Union, and the United Kingdom have all made large financial commitments to COVAX. 
"The worst possible outcome is you're offering vaccines to a whole country's population before we're able to offer it to the highest-risk ones in other countries," said Dr Bruce Aylward, a senior adviser to the W.H.O's director-general who is working on the global vaccine initiative.
As a result of recent comments by health officials and industry-leaders, these nations are being pushed to either stagger their vaccine deliveries so that low-income countries can access vaccinations simultaneously or donate vaccinations from the surplus. Canada happens to already be pushing the latter agenda, with an indication that they might donate doses to the World Health Organisation for further distribution. 
More may follow in their footsteps ─ we'll find out in the coming weeks, no doubt.
Wrapping Up
These are all excellent initiatives, but the unfortunate fact of the matter is that even if the leading nations donate doses that are surplus to requirement, we still cannot cover the volume of doses that are needed worldwide. Experts in the immunisation and medical fields are suggesting that it'll take another three years before we have manufactured enough vaccines, while some suggest that we'll have built a natural immunity by then. 
Whatever the result… we have to be prepared for further death, and we must continue to innovate new solutions to the existing problems.