Marks & Spencer: Accelerating Investment in Supply Chain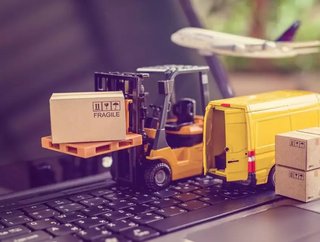 Marks and Spencer confirmed it would continue to invest in e-commerce logistics capacity and supply chain capabilities to manage the flow of goods globa...
Overall, the retailer made its first pre-tax loss US$144.3mn (£87.6mn) in 94 years with turnover falling by 15.9% to £4bn during the first half of its financial year.
In addition, M&S warned as it entered a period of new COVID-related restrictions in coming weeks as its Clothing & Home sales in store would be substantially reduced, albeit offset by continued increases in online sales.
It confirmed the division was approaching the circuit-breaker lockdown with stock levels down by over £100mn on last year with less stock hibernated to next Spring than previously anticipated.
The retailer has already confirmed plans to scale its online capacity for Christmas through a 30% increase in staffing numbers alongside the introduction of automation technologies at its Castle Donington, Leicestershire distribution centre.
For the 26-week period ending 26 September, M&S's Clothing & Home division saw total revenues decrease 40.8% (consisting of a decline of 61.5% in Q1 and 21.3% in Q2). Online revenue increased 34.3%, however, growth was insufficient to offset the decline in store sales.
M&S confirmed that food sales during the same period had overseen a 2.7% like-for-like growth. On 1 September, volumes of M&S food began moving through its 50% joint-venture with Ocado Retail. M&S confirmed that investments were in place to drive significant growth in Ocado Retail with 40% additional capacity coming on stream by Autumn 2021 as revenue growth in the joint-venture was currently constrained by the capacity limits of its established Customer Fulfilment Centre network.
M&S added that it had invested in technology to better support the tracking of goods and providing information needed for the new customs and certification requirements. The organisation said that for goods inbound into the UK from the EU, the retailer is working with suppliers on import compliance to ensure continuity of supply and had also created a single export centre in Motherwell to manage goods movements from the UK to Ireland.