Market growth, managing expectations and profit comprimisation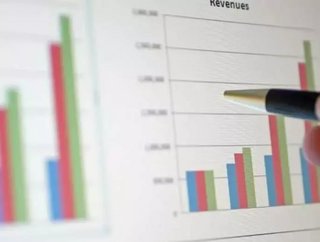 Ruling the Exception Market growth always comes at a price but the exponential speed with which fulfilment models have changed has taken many manufactu...
Ruling the Exception
Market growth always comes at a price but the exponential speed with which fulfilment models have changed has taken many manufacturers and wholesalers by surprise. There is huge push back in the supply chain, from demands for tailored labelling and packaging from big B2B customers to the trend towards direct customer fulfilment from Channel Masters such as Amazon and Argos. Add in the penalties for late and short shipment and many companies are seeing efficiency increasingly undermined by growing numbers of exceptions throughout the supply chain.
The impact on cost, productivity, margin and profitability cannot be underestimated. And to be frank, there is little chance that these exceptions – typically running at around 10% of overall business – are likely to diminish. With customers – both B2B and B2C – becoming ever more demanding the efficient one size fits all approach no longer applies.
Graham Newland, Chief Customer Officer, Iptor Supply Chain Systems, explains the importance of recognising, planning for and efficiently managing exceptions in order to enjoy market growth without compromising profit.
Fulfilment Push Back
Organisations of every size have achieved significant improvements in efficiency and agility by streamlining the supply chain over the past couple of decades. The changes that have occurred more recently, however, risk fundamentally undermining hard won profitability and margin. Both consumer and business customers are becoming ever more demanding, creating more complex supply chain and fulfilment models for manufacturers, wholesalers and logistics companies alike.
The traditional specialisations that existed along the supply chain from manufacturer to end consumer are breaking down, leading to new demands for innovation and agility. For example, as the Channel Masters such as Amazon, Argos and Tesco increasingly devolve customer fulfilment responsibility on to suppliers, huge swathes of traditionally B2B organisations are now wrestling with the logistics complexities created by unpredictable and demanding consumers. But how does a company evolve a supply chain developed to deliver generic pallets, boxes and cartons to a small number of distribution centres to handle vast quantities of individual orders, all carefully packed, to unique delivery addresses?
These channels may provide companies with unprecedented access to new markets but what are the additional costs and does the new business model really stack up? From the additional staff required to pick and pack individual orders to the new distribution costs, the complete lack of predictability associated with consumer buying habits and the penalties imposed for late and short shipment, this is an entirely different model to the traditional B2B fulfilment process.
Demanding Customers
At the same time, of course, large B2B customers are becoming ever more demanding. Customer specific labelling and packaging is becoming a standard requirement – with the threat of steep penalties, even the risk of de-listing, for those that fail to comply. Companies are fast discovering that these changes to the traditional B2B supply chain process are demanding far more time and resources.
Businesses clearly need a much better understanding of the new cost model – from the cost of complying with specific labelling demands to the need to create a dedicated B2C team within the warehouse and the impact of late penalties. While the additional B2C sales might represent only 10% in terms of value they may create as many as 400% more orders to process. Add in the unpredictability of the consumer and the need to handle deliveries to individual destinations and suddenly the business model has moved from slick, predictable and manageable to inefficient, unplanned and out of control.
If organisations are to regain control by effectively managing these exceptions there are two fundamental aspects to address: productivity and planning, and the priority will depend on the current business state. Getting orders quickly into the warehouse and out again is clearly essential to meet order turnaround expectations. Improving the integration between order management and customers' EDI reduces errors and latency, while also helping to better manage relationships. Building on this by improving efficiency with warehouse management systems designed to handle both B2B and B2C models to streamline operations can significantly improve productivity and minimise the risk of expensive, late or short shipments.
However, the most efficient business in the world will struggle without effective planning. From forecasting to inventory management and sales operations planning, organisations need to improve the speed and effectiveness of decision making to operate successfully in this B2B2C environment.
Planning for Exceptions
One of the key measures to drive the business is the Customer on Time in Full (OTIF) key performance indicator – and in this market, organisations need to be aiming for 95% to 98% to avoid the cost and reputational damage associated with late and short shipments. To achieve this goal, however, requires more than slick warehouse operations. It demands far better inventory planning to avoid both stock outs and redundant items; and a new level of agility to respond to the unpredictability of consumer buying habits.
Essentially the sales and operations planning that has been in place for over two decades needs an overhaul. Organisations cannot rely on a quarterly planning review; instead response must be daily – weekly at worst. Adopting the technologies and techniques of other industries, notable finance, to drive faster response is key, with game theory, for example, increasingly being used within planning tools to transform responsiveness and inventory management to ensure companies can manage this rapidly changing demand.
Given the pressure from customers, organisations must also push back down their supply chains. It is highly unlikely that any organisation will achieve 95-98% Customer OTIF if suppliers are not performing well. If the inbound supply chain is only managing 75-80% OTIF, how can an organisation possibly hope to meet its customers' expectations? Gaining better insight into and faster response to every aspect of the supply chain is essential.
Conclusion
Can these 10% of exceptions be eradicated? In truth, no. In the B2C world, customer behaviour is unpredictable and fast changing; there will always be demands for different delivery destinations or quirky order combinations. From Channel Masters to the large B2B customers, the trend to push consumer fulfilment further down the supply chain is inexorable.  It is the way in which organisations handle this 10% that is key. While those with poor processes and systems will struggle to remain efficient and competitive, those companies that embrace the right systems can differentiate themselves by being good at handling these exceptions and will have a significant market advantage. What has been a burden becomes a route to winning new business and increasing margin.
The new supply chain reality is that exceptions are becoming the norm – and the successful companies will be those that find a way to live with and manage the exceptions efficiently.
Supply Chain Digital's September issue is now live. 
Follow @SupplyChainD on Twitter.