Managing Supply Chains in the Fast Lane
By Chris Newbery and Paul Taylor, Teradata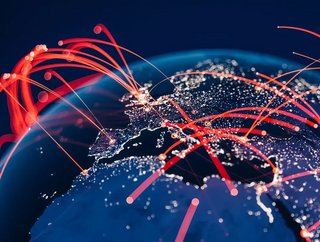 Could data be the key to help supply chains keep up when everything shifts, all the time?
The past 12 months has packed in more disruption than many in Retail/CPG will have seen in their entire careers. From Brexit to COVID, and with one-off events such as the Ever Given Suez Canal grounding crisis thrown in for good measure, Supply Chains have endured numerous significant challenges. Then you add in the additional necessities of ever-increasing sustainability and ethical dimensions, which have further highlighted the fragility of many Supply Chains, and the urgent need for better ways of managing them is even clearer.
 
The Retailer/CPG of tomorrow can no longer afford to focus on just speed or quality, or on customer service or cost. To survive and grow in the fast lane of today's Retail/CPG environment, Supply Chains must achieve a new balance between all aspects. From 'operating normally as designed' (running low cost and lean is fine when everything flows smoothly) to 'managing risks when they occur' (it only takes small bumps to disrupt), resilience and agility are what's allowed the quick and effective management of risk back to normal operation.
 
Much of the fragility exposed by recent events can be traced back to companies focussing on just one aspect of the Supply Chain at a time. In recent years, prior to Brexit and the pandemic, significant investments have been made, and organisational and technological changes implemented. Therefore, the focus was predominately on cost reduction, to squeeze those costs back out of the system. However, creating a low-cost Supply Chain has impacts elsewhere, and with resilience and agility often suffering, subsequently service levels can fall when a risk event happens.
Single Focus Optimisation
Traditionally it was only realistic to focus on one key characteristic at a time. It was simply too hard to compute the possibly interactions between all the different elements to try and understand the overall impact of changes. But addressing specific challenges with point solutions is a never-ending game. Advantages gained in one area leads to unforeseen costs and drawbacks in another. Silos are created that exacerbate fragmentation, with no way to link data from different nodes to drive overall understanding.
 
Today, some best-in-class Retailers/CPG's are using data to manage two or three characteristics of their Supply Chain in unison. However, this approach most frequently starts by focusing on one of the most important characteristics, and then trying to improve secondary characteristics without significantly impacting the initial optimisation. This analysis is usually limited by the ability of teams to manipulate spreadsheets of data from multiple systems. As such it is time consuming and infrequently revisited, leading to missed opportunities.  
 
To make matters worse, the complexity and range of factors within the Supply Chain is only increasing. Aspects including sustainability and ethical performance now must be considered alongside cost, speed, quality and service levels. Recent events have also demanded much more focus on not only resilience, but agility to change. Change, not only suppliers and product ranges, but business models and customer fulfilment approaches, is now a constant requirement.
 
Therefore, it's now about reaching the right compromise of characteristics based on each granular aspect of the Supply Chain, forcing the business to really think through all of the ramifications before implementing. Otherwise, you get the 'pendulum swing' effect of service, ah that costs too much, cut costs, whoops rubbish service, fix that by adding additional costs, etc. So, you now need the ability to define acceptable and/or desirable characteristics clearly for each granular stage, execute, and then be able to monitor in real time if your executed solution is delivering what you intended (both in normal operations and when risks happen), and if not – tune appropriately. You simply can't expect maximum performance in all dimensions all at once.
Everything, all the time
To misappropriate The Eagles 1977 hit Life in the Fast Lane, Retail/CPG Supply Chains must now manage "Everything, all the time." Two fundamental elements must be in place to even aspire to this level of Supply Chain management. First, Retailers/CPG's need to work to break-down siloed thinking. Optimising operations, even automating with the best predictive analytics within a node will only have limited impact on overall performance (and may even be detrimental to overall success). Maintaining functional and geographic divisions still makes sense as you need business organisational units to operate accordingly to role, responsibility, and accountability. However, data must flow uninhibited up and down the Supply Chain. Life in the Retail/CPG fast lane means constantly reengineering thousands of individual supply chains arranged by product, customer behaviour, geography and countless other parameters. This simply cannot be achieved by focusing on single nodes and those immediately upstream and downstream.  
 
Which creates the demand for the second essential ingredient – integrated, granular data. The complexity of optimising for multiple characteristics across thousands of product lines for millions of customers is impossible to do without machine learning and highly efficient analytics. These depend on consistent, trusted data that is collected, shared and available throughout the end-to-end Supply Chain.
 
Orchestrating all the data into digital threads that connect all the important nodes, characteristics, demands and outcomes provides for the first time, the ability to optimise numerous aspects collectively. Building predictive models with this data not only allows Retailers/CPG's to balance the trade-offs between cost, quality, speed and service, but also facilitates scenario planning and the ability to react faster.  
 
Scenario planning highlights impacts before changes are made. Sophisticated 'goal-seek' analytic models can suggest the best options to meet specific objectives. Automated alerts can then flag potentially destabilizing events way down supplier tiers and allow for considered action to head off issues before they become a crisis. When these events are detected early, it becomes much easier to see potential courses of rectification, and what taking those rectifications would mean in terms of cost and service levels. A forward looking fully informed decision is then possible, rather than a rearward after the fact review.
 
Overall, granular data shared across the Supply Chain can not only optimize for numerous characteristics, but constantly monitor the whole system to maintain that optimization. When reacting at great speed, as Retailers & CPG's constantly do now, greater automation is the only realistic way to keep Supply Chains working smoothly, while also creating the right responses to challenging external events. Using Teradata, Retailers/CPG's have the platform to capture, orchestrate and use the granular data necessary to support this automation. Deploying step-by-step and model-by-model in as fast a roll-out as possible, Retailers and CPG's will begin to deliver 'everything, all the time' Supply Chain management, and thrive in the fast lane.

Chris Newbery leads the Retail & CPG Industry Consulting practice for EMEA. Working with major global Retailers & CPGs to deliver high value business outcomes, strategy and thought leadership to achieve Architecture, Advanced Data & Analytics, Supply Chain, Manufacturing, Finance, Marketing & Commercial excellence, through Teradata's software, services, consulting and partnerships.

Paul Taylor has over 20 years of experience in the aerospace and automotive industries. Most recently he worked with Jaguar Land Rover to manage their Connected Supply Chain programme. This programme aimed to drive a step change in how the OEM collaborates with its suppliers, to optimise inventory levels and to provide visibility, tracking and issue alerting for long distance supply chains.