Making point of sale mobile means better service, by Maxatec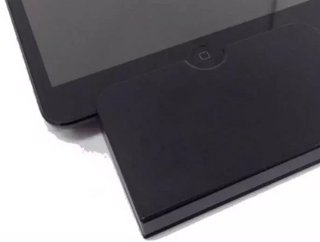 Written by Tom Abbott (pictured, right), Director of Mobile Enterprises at IT services companyMaxatec We live in an impatient world. It isnt that peop...
Written by Tom Abbott (pictured, right), Director of Mobile Enterprises at IT services company Maxatec
We live in an impatient world. It isn't that people are intrinsically impatient these days; it's just part of our culture. We live our working lives at speed and people also expect to be able to squeeze every last moment of enjoyment from their downtime and that can only be achieved if they aren't delayed in any way. This spills over into hospitality, sports and past times and presents big implications for those who offer such services.
The traditional bottleneck in service is the delay at the cash register. Queuing to pay has to be one of the nation's bugbears. We are all prepared to wait a reasonable amount of time to place an order and be served, but we don't want to line up to pay the bill. It's a matter of order, consume, pay and be on your way.
The catering trade is picking up on this and is using tablet PCs (Waiter Pads) to streamline food and beverage order processing and to send accurate details wirelessly directly to the kitchen from the customers table. This technology is also being used to process customers' bills quicker at the point of sale (POS).
The next stage is actually taking the payments at the table directly on the tablet PCs. This will replace the need for waiting staff to rush around looking for the card machine or the customer having to go to the cash desk. The mobile devices only need the addition of credit and debit card readers, and with the advent of Near Field Communication (NFC) payments, it won't be long before even the plastic card will give way to instant payments from customers' mobile phones.
It doesn't take much to mobilise your point of sale. The software exists, mobile computers – particularly rugged or ruggedized tablet PCs – are readily available and cost-effective, and there is a good choice of mobile receipt printers on the market. Putting it all together isn't rocket science either, so long as you select the right partner – and that needs to be one that has experience of mobile POS applications.
We've seen such mobile POS applications pay dividends in improving customer service and loyalty. The customer gets what he or she wants and the payment experience is slick and easy. We can see a huge potential for mobile POS for all types of businesses – even those thought of as being very traditional.
Fishing, for example, attracts around 4 million anglers a year to freshwater venues. Each angler over the age of 12 years must have a fishing rod licence and in addition millions of these have to buy a permit to fish; and, that isn't always convenient as the angler has to purchase the fishing ticket before fishing. Instead, wouldn't it be better if the angler could go direct to the water and pay on the spot. It also gives the water bailiff or warden the opportunity to check that licences are up to date too.
But, it doesn't stop there. All kinds of sports where people have to pay to play could benefit from mobile POS. Indeed, the entertainment sector in general would benefit too. We've heard of all sorts of users improving service with mobile POS, including a lap dancing club. I'll leave you to ponder that one for yourself. The most important thing for the service provider, whether food, sport or entertainment, is to consider the gains they will achieve by taking all of the service to the customer and not breaking up their experience with traditional payment administration.
Tom Abbott is the Director of Mobile Enterprise at Maxatec, an ISO 9001:2008 certified Value Added Supplier of Specialist IT Hardware, Software and Services to the Mobile Enterprise, AIDC and EPOS market sectors.