Major US drinks retailer turns to o9 Solutions' AI tech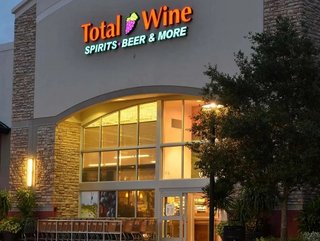 Enterprise AI platform provider o9 Solutions announces Total Wine & More is using its solution to power its omnichannel retail planning platform
Enterprise AI platform provider o9 Solutions has announced that Total Wine & More is using the solution to power its omnichannel retail planning platform.
With 231 stores in 27 states, Total Wine & More is the largest independently owned retailer of wine, beer and spirits in the US.
Using the Digital Brain platform, the retailer's cross-functional teams will be able to:
Factor-in weather patterns and local events into their demand forecasting
Run scenarios in real time
Adapt to changing market conditions by making data-driven planning decisions
Retailers looking to AI tech for deeper insight
o9 Solutions President & COO Igor Rikalo said: "Retailers everywhere are looking to leverage AI-powered technology to capture deeper insights, anticipate customer needs and proactively deliver across every channel.
"We look forward to helping Total Wine & More accelerate its digital transformation journey by providing it with an AI-powered planning and decision-making platform that facilitates collaboration between commercial, operational, and finance teams, as well as allows users to conduct real-time scenario planning that drives faster, more data-driven decisions that are connected across the enterprise."
"The ability to provide customers across all channels is fundamental to our business," said Tom Kooser, Chief Technology Officer, Total Wine & More. "We know that in today's complex business environment requires a digital operating model that allows us to make quick, data-supported decisions. o9's AI-driven Digital Brain stood out for its ability to help us greatly improve forecast accuracy, alignment and accountability across the enterprise."
About o9 Solutions
o9 offers a AI-powered platform called Digital Brain that helps companies transform siloed planning into smart, integrated and intelligent planning across the supply chain.