Made.com & Smiffy's discuss the role of Cloud Technology with Adapt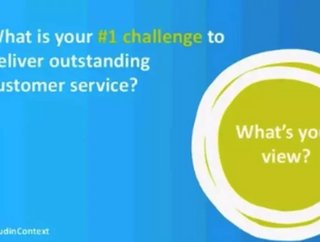 Supplied by Adapt To discuss the developing role that cloud is playing in the retail space, Adapt hosted its first Cloud in Context webinar last month...
Supplied by Adapt 
To discuss the developing role that cloud is playing in the retail space, Adapt hosted its first Cloud in Context webinar last month. Moderated by Kevin Linsell, Adapt's Head of Service Development, the event included insight from Jonathan Howell, CTO, MADE.COM and Darryl Wadhams, IT Manager, RH Smith & Sons (Smiffy's) who attended as panelists.
The group discussed how cloud computing has allowed them to expand their businesses. Jonathan Howell, CTO, MADE.COM said: "We want to be able to deliver consistency, whilst still being innovative and unique to our online audience". He continued: "Scalability that can sustain business growth is central to our evolution both now and in the future".
The panelists also explored the role of cloud computing within the retail sector, with reference to seasonality and demand, considering the role cloud computing has played in driving the sector forward.
From Christmas to Mother's Day, sunshine to rain, seasonality and events affect retail businesses and their IT requirements.
Jonathan Howell, CTO, MADE.COM said: "January is a peak season for buying furniture... We've just come out of the busiest time of the year. We spent a great deal of time preparing for that; getting the architecture right, getting decent caching in place for everything that could possibly be cached, getting monitoring in place so we could find out which parts of our application [needed to be] optimise[d].
"This year, our intensive marketing push led to a huge amount of traffic… At peak times we were pushing almost 1GB [of data] through our firewall... We won't see this kind of traffic again until the summer. But monitoring is a key part of dealing with this seasonality".
Darryl Wadhams, IT Manager, Smiffy's said: "We have multiple spikes in business activity throughout the year; we can see 60 perfect increases in business activity normally at Halloween and Christmas… cloud servers allow us to handle these spikes… The internet has changed the way people work, think and share information, it is therefore critical that we keep up with it".
He added: "Omni channel communications is vitally important to our business communications". He continued: "We're engaging with our customers on multiple platforms to understand their needs better – this helps us with targeted marketing".
The webinar concluded with a Q & A from the audience, which revealed that the outsourcing of IT and location aware marketing will be a key focus for many retailers going forward. 
Overall, the retailers agreed there is a huge potential for cloud computing within the sector. Howell, MADE.COM, said: "Technology has been a core development of [many retailers]" he continued "there has simply been a change in focus of the technology." With this in mind, the retailers suggested they will stay up to date, be it wearable technology or transactional apps to help develop and sustain their businesses in the future.
To watch the webinar on demand, please visit: http://www.adapt.com/whats-new/events/
About Adapt
Adapt is an award-winning, end-to-end managed services provider.  It helps customers make the transition to highly secure, scalable, enterprise-class IT that delivers real-world advantage, enabling change and innovation.
Adapt services increase agility. Its integrated offering spans the entire IT infrastructure from end-to-end infrastructure management and cloud-based services through to colocation, hosting and complex world-class networking solutions, underpinned by flexible, OPEX-based commercial models. www.adapt.com